Turkey seeks free trade agreement with ECOWAS
All the versions of this article: [English] [français]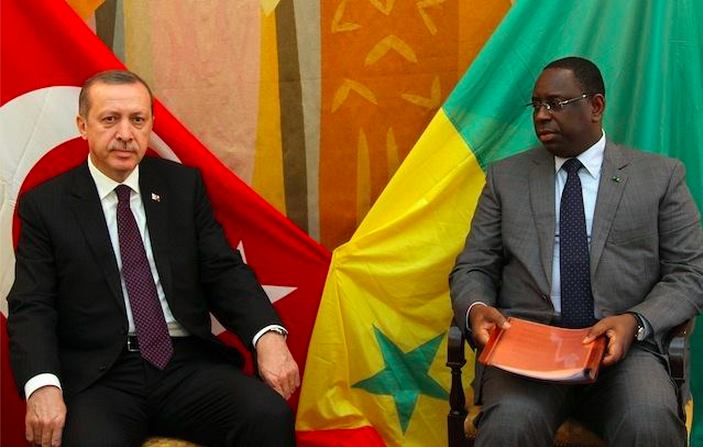 Leadership | 6 March 2018
Turkey seeks free trade agreement with ECOWAS)
Turkish Economy Minister has suggested that a free trade agreement will be a key step to boost business ties between Ankara and the Economic Community of West African States.
"Trade volume with the bloc increased 10 fold to over $2 billion in the last decade from $200 million,"
Nihat Zeybekci told an opening ceremony of a business and economic forum meeting between Turkey
and ECOWAS in Istanbul.
"Our aim is to bring it up to $5 billion in the short term and to $10 billion in the long term on a win-win approach. The only way to achieve this is a free trade agreement between Turkey and ECOWAS," he said.
Also speaking at the ceremony, Kalilou Traore, the bloc's commissioner for industry and private sector, said cooperation with Turkey played an important role for the development of the region. Traore said that ECOWAS countries offered lucrative business opportunities in infrastructure projects in various sectors such as railways, roads, hospitals, energy, maritime, and agriculture.
"We are aware of Turkey's potential. We know that Turkish businesspeople accomplishe projects in our region and also the quality of the projects implemented by them is a clear indication of their major accomplishments," Traore.
Traore said that the Turkey-ECOWAS forum meetings should be held on a regular basis as it helped both sides develop better insight into the requirements for doing business and making mutual investments.
Germain Essohouna Meba, the head of the Federation of West Africa Chambers of Commerce and Industry (FEWACCI), also expressed willingness to increase trade between Turkey and West African countries.
"Inter trade in ECOWAS countries reached $12 billion in 2016. Our target is to enhance solidarity of public-private sector," Meba said. Meba said the federation offered substantial economic incentives to companies in order to promote investment.
"We also steer companies to target sectors such as energy, agriculture, and transport through establishing collaborations," he said.
Nail Olpak, the head of Turkey's Foreign Economic Relations Board (DEIK), underlined that the forum was held under the motto "Think together, act together, win together". "We will be together for two days in order to deepen the economic partnership between Turkey and 16 member countries of ECOWAS," he said.
Olpak stated that Turkey was "a symbol of trust, peace, and prosperity" in its region and in Africa, and therefore was a model country to increase the quality of life, achieve further economic development and access global markets. ECOWAS was established in 1975 in order to promote West African countries' integration in various areas such as industry, transport, telecommunications, energy, agriculture, natural resources, commerce, monetary and financial questions, and social and cultural issues.
The trade union consists of 15 countries — Benin, Burkina Faso, Cape Verde, Cote d'Ivoire, The Gambia,
Ghana, Guinea, Guinea Bissau, Liberia, Mali, Niger, Nigeria, Sierra Leone, Senegal, and Togo
---