UAH 460 mln AMCU fine is unreasonable, said the Director of Imperial Tobacco in Ukraine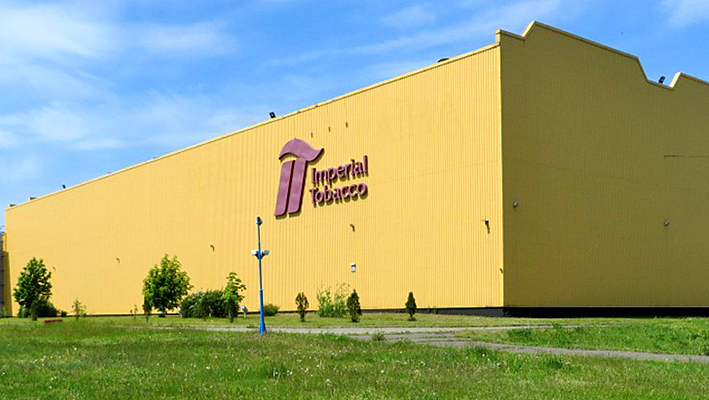 Interfax | 18 February 2020
UAH 460 mln AMCU fine is unreasonable, said the Director of Imperial Tobacco in Ukraine
Interfax-Ukraine's exclusive interview with General Manager of Imperial Tobacco in Ukraine Rastislav Cernak
Extract:
Getting back to AMCU fine. Are you planning to pay it? What are your next steps?
On 10 October 2019 the AMCU decided to impose an unprecedented fine in general amount of UAH 6.5 billion on four international manufacturers of tobacco products, including Imperial Tobacco, for anticompetitive concerted actions. The amount of a fine imposed on our company was UAH 460 million. The AMCU accuses manufacturers of an alleged conspiracy in favour of Tedis which led to the monopolization of the market for distribution of cigarettes by the latter.
The position of Imperial Tobacco regarding the AMCU decision is unambiguous and determined: all accusations against the company are pointless and ill-founded. Imperial Tobacco have committed no violations. Being an international company with strict internal rules, we faithfully comply with the legislation in force.
What did actually happen? The Antimonopoly Committee acting in the times of Yanukovych in 2010-2011 issued numerous permits for concentration s in favour of company Megapolis Ukraine (subsequently renamed as Tedis Ukraine) resulting in a consolidation of market for distribution of cigarettes by Megapolis. Meanwhile, we were receiving letters from our numerous distributors of cigarettes with information that they ceased their activities and sold their businesses to Tedis. It should be noted that at that time Imperial Tobacco did not initiate termination of contractual relationships with any distributor. The company could not influence this situation, our point of view concerning possible outcomes of monopolization of the distribution market resulting from those events and concentration was asked neither by the AMCU nor by any other authorities, and we had to take such a radical change in the structure of the market for distribution of tobacco products for granted - as formally, from the legal perspective, the whole market transformation was confirmed by the AMCU permits.
And what did the AMCU do in 2019 by imposing an unprecedented fine of UAH 6.5 billion on manufacturers? It factually intends to shift responsibility for all these events to us as manufacturers, like, it is not the AMCU who allowed market concentration by Tedis through its permits - it is manufacturers who allegedly conspired. Meanwhile, the AMCU accusations are not supported by any evidence or just grounded economic analysis. Our internal pricing and distribution policies were always independent and, for example, the facts of the rough competition between manufacturers resulting in "price war" in 2016 and substantial decrease in the market share of Imperial Tobacco are completely ignored (it would appeared to be a strange conspiracy, where we would decrease prices and lose market share). It is indeed a paradox - the major part of the AMCU arguments are based on the AMCU case from 2016 concerning monopolistic market abuse by Tedis, to which Imperial Tobacco did not have any relation.
By now, Imperial Tobacco brought a claim to the Kyiv Economic Court to challenge the AMCU decision. On 20 January the first preliminary case hearing was held - the presiding judge in this case reviewed procedural motions of the parties and, understanding complexity of the case and for the purpose of assisting the parties in the exercise of their procedural rights, has given us and the AMCU additional time for preparation of evidence and grounding of the legal positions. Thus, our legal team is working very actively on preparation to further court hearings, we involved the best economists and experts in antimonopoly law from Ukraine and the EU, and also specialists in the EU law for additional grounding of our defence position. Therefore, we are sure that the Ukrainian judicial system will solve this dispute in a competent and professional manner, duly perform its function and protect the company`s rights by making a legal and grounded decision. Besides, we are working on other available legal instruments of protection, in particular, on claims to International Investment Arbitration Tribunal
---