UK could clinch trade deal with EU within two years, says expert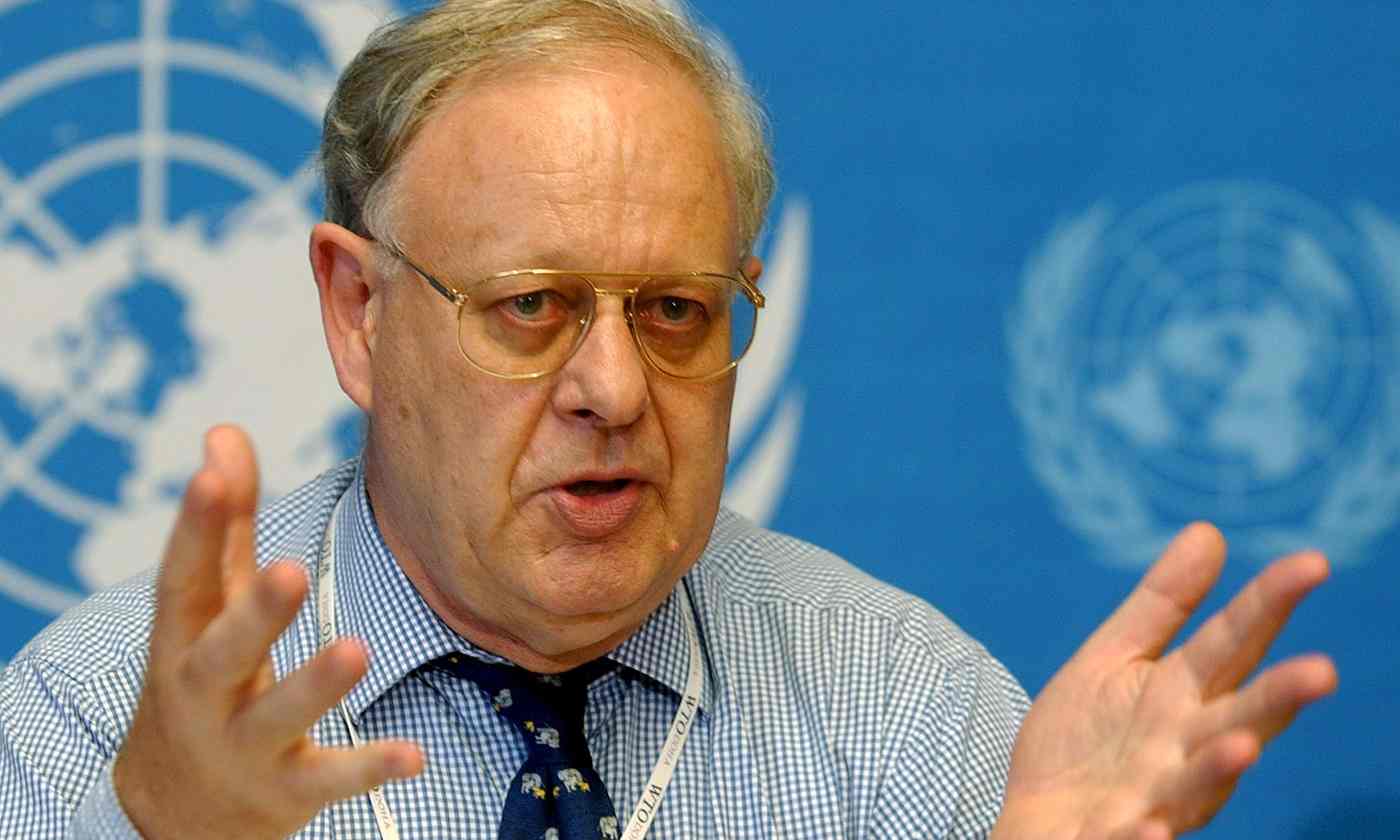 The Guardian | 8 August 2016
UK could clinch trade deal with EU within two years, says expert
Roderick Abbott, former ambassador to WTO, says Brussels is very unlikely to offer any concessions on freedom of movement
Jennifer Rankin in Brussels
The UK could strike a trade deal with the European Union within two years but will struggle to win concessions on free movement of labour, according to one of Britain's most experienced trade negotiators.
Roderick Abbott, a former EU ambassador to the World Trade Organisation, thinks the UK might conclude a trade deal with Brussels in 24 months – a faster timetable than estimated by some European leaders, who have warned of talks stretching on for five years or more.
Abbott spent four decades of his career immersed in trade policy. He told the Guardian that an UK-EU trade deal could be done in two years because negotiators would soon have to tackle the crucial question of how to balance access to the single market against the EU's demand for free movement of people.
"It is likely to be damned difficult," he said. "I don't see how you can go beyond two years on that sort of thing, or else you are going to retire and say we can't get anything."
He doesn't expect the EU to offer any concessions on free movement of people to keep Britain in the single market. "The EU is in my judgment not going to yield on the free movement of people, which matters very much to some of the newer member states."
Countries such as Poland and Hungary "have got thousands of citizens working in the EU and therefore access to the single market really matters to them. But when things start who knows who will blink."
After a decade in Whitehall as a trade specialist, Abbott began working at the European commission in May 1973, just a few months after the UK joined the then European Economic Community. He went on to become second in command to the EU trade commissioner at the time, Pascal Lamy, and had senior jobs at the WTO in Geneva.
The EU negotiates trade deals on behalf of all member states, leaving the British government scrambling to create a department from scratch after 43 years of outsourcing policy to Brussels.
The former trade official said the government faced an enormous task. "Not only is there a lot to do, but some of it has to be done reasonably quickly if you want to avoid a vacuum, which is not very good for the economy and trade."
As well as negotiating a trade agreement and divorce settlement with the EU, the UK must re-establish its credentials in the WTO, where it is currently represented by the EU. The UK must also secure the 34 trade agreements negotiated with 60 countries that it takes advantage of as an EU member.
Leading Brexiters have promised to sign new trade deals. Before his appointment as secretary of state for Brexit, David Davis claimed it would be possible to negotiate deals worth more than the value of the EU single market within two years. His priorities include the US and China, as well as Hong Kong, Canada, Australia, India and Japan.
But Abbott said sophisticated trade deals with such countries would take far longer to negotiate. Offering a "charitable" interpretation, he saidDavis could have been thinking of the absolute zero-tariff deal on goods, meaning deals could be done more quickly. But as soon as negotiators focus on services, which make up 80% of the British economy, they would enter far more complex talks. He added that this type of "second-generation trade deal" focused on regulation would take much longer. Moreover, the UK is barred from signing any deals while it remains an EU member.
The government may struggle to have substantive talks with non-European countries while the outlines of a UK-EU deal remain murky. Michael Froman, the US trade representative, has said it is not possible to make progress on a trade deal with Britain without knowing more about the UK's future relationship with the EU.
Abbott thinks the UK is unlikely to be a top priority for the US, which is trying to nail down the controversial TTIP agreement before the president, Barack Obama, leaves office.
"In the trade world the size of the market – the number of people who are out there as consumers – that really counts. The UK is only 65 million and you don't get the same priority even if you are a long-standing friend," he said.
---