Ukraine and Indonesia to start talks on free trade zone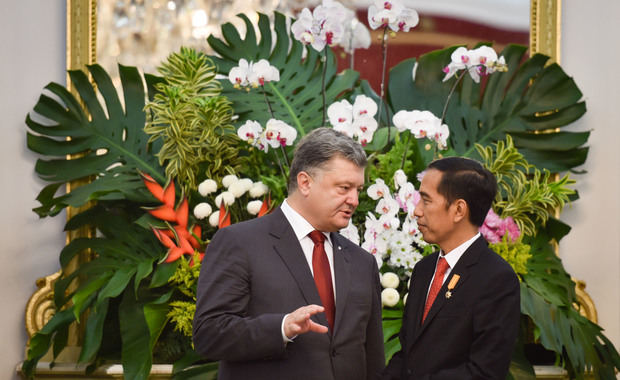 Ukraine Today | 07.08.16
Ukraine and Indonesia to start talks on free trade zone
Ukrainian President Petro Poroshenko and his Indonesian counterpart Joko Widodo have agreed to start consultations on establishing a free trade zone between Ukraine and Indonesia.
Poroshenko announced this in an interview with CNN Indonesia, Ukrainian president's press servicereported.
"President Widodo and I have agreed to start consultations on the free trade zone," he said.
Poroshenko underlined Indonesia is Ukraine's important partner in Southeast Asia. "Ukraine could become a gateway for Indonesian investors into the European market," Poroshenko explained.
On August 6, Ukrainian president met with his Indonesian counterpart during his visit to Southeast Asia. The leaders discussed a number of questions on the countries' cooperation. The two states struck several agreements in economic, defense and education fields, and a visa-free regime for Ukrainians was agreed upon.
---