US-Kenya FTA could undermine "developmental" policies in Africa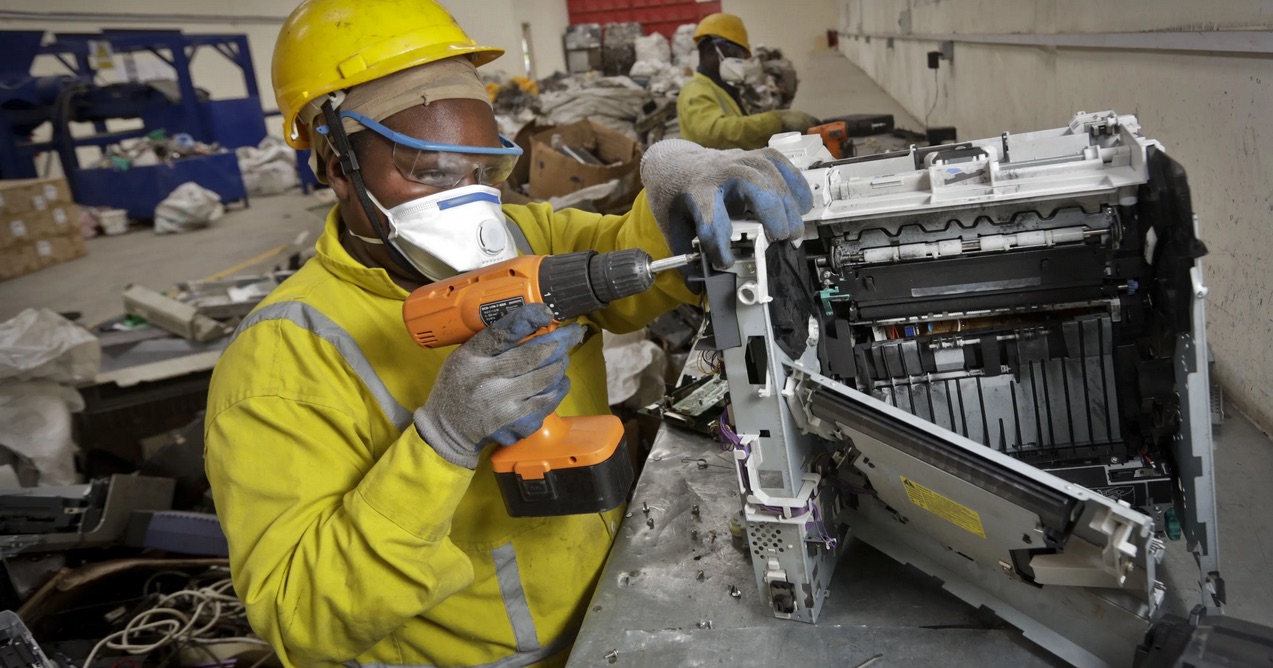 SUNS | 28 May 2020
US-Kenya FTA could undermine "developmental" policies in Africa
Geneva, 27 May (D. Ravi Kanth) – The proposed US-Kenya free trade agreement (FTA) could undermine attempts by several countries on the African continent to pursue "developmental" trade and industrial policies, trade envoys told the SUNS.
The US-Kenya FTA is the first of its kind in Africa.
According to the negotiating objectives announced by the Office of the US Trade Representative, based on this model, the US intends to forge a network of FTAs with other African countries that in the US view will further Africa's regional integration goals.
[It is not clear whether this US goal will further, or undermine, the integration of African economies already announced by the African Union. SUNS]
The proposed US-Kenya accord, an FTA between the world's largest economy and one of the developing countries in Africa, seeks "a mutually beneficial trade agreement that can serve as a model for additional agreements across Africa" and "support regional integration, where appropriate," the US negotiating objectives has stated.
After a meeting with Kenya's President Uhuru Kenyatta in February, US President Donald Trump had notified Congress of his intention to negotiate an FTA with Kenya.
In pursuance of this, the US Trade Representative (USTR) has set out the negotiating objectives of this FTA.
Meanwhile, with the announcement by WTO DG Roberto Azevedo that he will demit office as of 31 August, Kenya's former foreign minister (now sports minister) Amina Mohamed has announced her intention to contest the WTO's top job.
A summit meeting of the African Union in July is expected to name one among the several candidates.
Against this backdrop, the proposed US-Kenya FTA could raise serious questions and doubts about Nairobi's commitment to strengthen the WTO.
Besides, the US-Kenya deal, as and when it is concluded, will severely undermine the ongoing efforts to pursue regional trade integration as well as developmental trade and investment policies for promoting domestic industrialization, an African trade envoy said.
According to the negotiating objectives, the US-Kenya FTA will bring about enhanced harmonization of rules and policies between two unequal countries.
The FTA will compel Kenya to harmonize its trade policies and trade-related laws with those of the US in several existing areas as well as new areas such as labour, environment, investments, competition policy, and government procurement.
Among the list of negotiating objectives set out by the US, the trade in goods will include objectives such as ensuring "fair, balanced, and reciprocal trade with Kenya", and securing "comprehensive duty-free market access for US industrial goods."
It also calls for strengthening "disciplines to address non-tariff barriers that constrain US exports" as well as expanding "market access for re-manufactured goods exports by ensuring that they are not classified as used goods that are restricted or banned."
The US-Kenya FTA also aims to secure "duty-free access for US textile and apparel products and seek to improve competitive opportunities for exports of US textile and apparel products while taking into account US import sensitivities."
For trade in agricultural goods, the US wants to secure "comprehensive market access for US agricultural goods in Kenya by reducing or eliminating tariffs" and provide "reasonable adjustment periods for US import-sensitive agricultural products, engaging in close consultation with Congress on such products before initiating tariff reduction negotiations."
Kenya will have to eliminate "practices that unfairly decrease US market access opportunities or distort agricultural markets to the detriment of the United States, including: non-tariff barriers that discriminate against US agricultural goods, and restrictive rules in the administration of tariff rate quotas."
According to the negotiating objectives, in the area of sanitary and phytosanitary measures (SPS), Washington wants to build upon "World Trade Organization (WTO) rights and obligations, including with respect to science-based measures, good regulatory practices, import checks, equivalence, regionalization, certification, and risk analysis, making clear that each Party can set for itself the level of protection it believes to be appropriate to protect food safety and plant and animal health in a manner consistent with its international obligations."
Other SPS negotiating objectives for the US in the FTA include obtaining "commitment that Kenya will not foreclose export opportunities to the United States with respect to third-country export markets, including by requiring third countries to align with non-science based restrictions and requirements or to adopt SPS measures that are not based on ascertainable risk."
The US wants to ensure "high standards for implementation of WTO agreements involving trade facilitation and customs valuation" in the proposed FTA.
Kenya is required to ensure that "all customs laws, regulations, and procedures are published on the Internet as well as designating points of contact for questions from traders".
The US also listed several other negotiating objectives such as "ensuring that procedures facilitate e-commerce shipments and a simplified process for the return of domestic origin goods to meet the challenges disproportionately impacting small business e-commerce."
Moreover, Kenya will be required to "provide for automation of import, export, and transit processes, including through supply chain integration; reduced import, export, and transit forms, documents, and formalities; enhanced harmonization of customs data requirements; and advance rulings regarding the treatment that will be provided to a good at the time of importation."
On the negotiating objectives involving technical barriers to trade (TBT) commitments, Kenya will have to implement "decisions and recommendations adopted by the WTO TBT committee that apply to standards, conformity assessment, transparency and other areas."
Further, the US intends to "obtain commitments that Kenya will not foreclose export opportunities to the United States with respect to third-country export markets, including by requiring third countries to withdraw or limit the use of any relevant standard, guide, or recommendation developed in accordance with the TBT Committee Decision."
On trade in services, the US intends to "secure commitments from Kenya to provide fair and open conditions for services trade, including through: rules that apply to all services sectors, including rules that prohibit discrimination against foreign services suppliers; restrictions on the number of services suppliers in the market; and requirements that cross-border services suppliers establish a local presence."
The US also wants "specialized sectoral disciplines, including rules to help level the playing field for US delivery services suppliers in Kenya; and where any exceptions from core disciplines are needed, the negotiation, on a negative list basis, of the narrowest possible exceptions with the least possible impact on US firms."
Washington wants to "retain flexibility for US non-conforming measures, including US non-conforming measures for maritime services," while improving "the transparency and predictability of regulatory procedures in Kenya."
The US also wants "competitive supply of telecommunications services by facilitating market entry."
In financial services, the US negotiating objectives include expanding "competitive market opportunities for the US financial service suppliers to obtain fairer and more open conditions of financial services trade."
As part of "digital trade in goods and services and cross-border data flows," the US wants to secure "commitments not to impose customs duties on digital products (e.g., software, music, video, e-books)" and "establish state-of-the-art rules to ensure that Kenya does not impose measures that restrict cross-border data flows and does not require the use or installation of local computing facilities."
Kenya, which is a member of the plurilateral Joint Statement Initiative group on electronic commerce at the WTO, must promote "the interoperability of data protection regimes and mechanisms to facilitate cross-border information transfers," according to the US negotiating objectives.
Further, Kenya must agree to establish "rules to prevent governments from mandating the disclosure of computer source code or algorithms."
On Washington's negotiating objectives concerning "intellectual property", Kenya must ratify/accede "to international treaties reflecting best practices in intellectual property protection and enforcement; provide a framework for effective cooperation between Parties on matters related to the adequate and effective protection and enforcement of intellectual property rights."
More importantly, the US wants to seek "provisions governing intellectual property rights that reflect a standard of protection similar to that found in US law, including, but not limited to, protections related to trademarks, patents, copyright and related rights (including, as appropriate, exceptions and limitations), undisclosed test or other data, and trade secrets."
Without mentioning the Doha Development Agenda, launched at the fourth WTO ministerial conference in Doha, Qatar, in 2001, the US has called for respecting "the Declaration on the TRIPS Agreement and Public Health, adopted by the WTO at the Fourth Ministerial Conference at Doha, Qatar, on November 14, 2001, and ensure that the Agreement fosters innovation and promotes access to medicines, reflecting a standard similar to that found in US law."
Further, Kenya must "prevent the undermining of market access for US products through the improper use of Kenya's system for protecting or recognizing geographical indications, including any failure to ensure transparency and procedural fairness, or adequately protect generic terms for common use."
Washington's negotiating objectives on pharmaceutical and medical devices include "standards to ensure that government regulatory reimbursement regimes are transparent, provide procedural fairness, are non- discriminatory, and provide full market access for US products."
On state-owned and controlled enterprises, Kenya will be required to "build on the definition of an SOE (state-owned enterprise) in the United States-Mexico-Canada Agreement."
The US negotiating objectives with Kenya also include areas such as subsidies, competition policy, labour, environment, anti-corruption, trade remedies, government procurement, small and medium-sized enterprises, dispute settlement, and currency among others.
In short, Kenya will have to negotiate in areas where it currently has many flexibilities. By harmonizing Kenya's trade policies in accordance with the US trade policies and domestic laws, Nairobi seems ready to surrender its policy space once and for all, said a trade envoy, who asked not to be quoted.
---