US launches probe into Mexican sugar imports as mills reject claims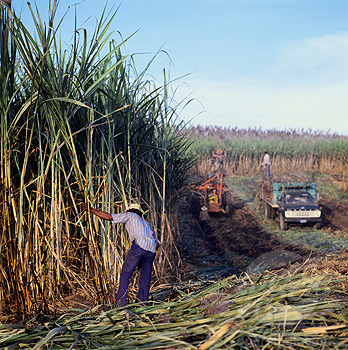 Reuters | April 20, 2014
US launches probe into Mexican sugar imports as mills reject claims
WASHINGTON: The US government launched on Friday a probe into allegations that cheap imports of Mexican sugar are causing nearly $1 billion in damages in the local market, even as the Mexican representatives made a formal rebuttal of the accusations.
The news came as the US trade regulators held their first preliminary conference on charges by US sugar producers that Mexican mills have "dumped" subsidized sugar across the border in a complaint that could lead to duties on Mexican imports and spark retaliation against US exports.
The Commerce Department said it will investigate a complaint filed last month that Mexican suppliers have been dumping the sugar - selling it below cost - or are benefiting from government subsidies. In a separate public meeting held at the US International Trade Commission, Mexican producers made their first formal response to the surprise charges, saying sugar imports are no threat to the profitable, "well-heeled" and protected US sugar industry.
Industry and government representatives said the country should not be blamed for a collapse in prices.
"Prices have simply returned to historical levels. This has happened the world over, a reality that sugar producers have to grapple with," said Juan Cortina, president of the National Mexican Sugar Chamber.
Indeed, Mexico had deliberately diverted sugar exports away from the United States to relieve over-supply, in coordination with US authorities, he said.
Lawyer Irwin Altschuler, from Greenberg Traurig, said the US sugar industry had just had its most profitable three years ever and a price floor backed by cheap loans and limits on supply gave it the "Rolls Royce of safety nets."
"You can't blame a well-heeled industry, used to getting its way, for pushing yet again.
But the Commission shouldn't indulge them," Altschuler, representing opponents to the charge, told the ITC.
The tightly controlled US sugar industry has strict caps on imports — except for those from Mexico, which has unlimited, duty-free access under the North American Free Trade Agreement.
The ITC is due to vote on May 9 on whether Mexican imports harm, or threaten to harm, the US sugar industry.
US sugar producers, who allege dumping margins of 45 percent, said a doubling in Mexican imports in the last year had pushed prices to a decade low and would cost them nearly $1 billion in net income in 2013-14.
"NAFTA is not a license to dump and subsidize sugar and cause material injury to the domestic sugar industry," said lawyer Robert Cassidy, from Cassidy Levy Kent, representing the American Sugar Coalition.
Louisiana sugar cane farmer Todd Landry said his crop would sell for below cost this season, down 14.5 cents per pound since 2011.
"My farm and other Louisiana farms cannot sustain themselves if these prices become the norm," he told the ITC.
---