US to seek strict rules of origin in NAFTA talks, sources say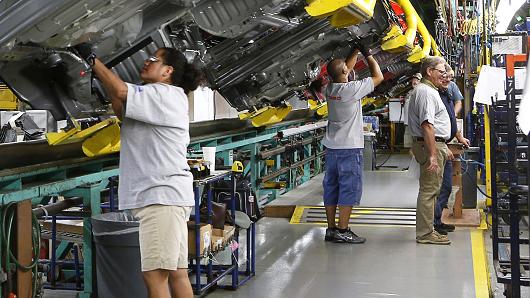 CNBC | 11 October 2017
US to seek strict rules of origin in NAFTA talks, sources say
by Kayla Tausche, Christine Wang
The United States is set to request new North American Free Trade Agreement rules which would lay out stricter standards in order for manufactured goods to be treated as duty free, sources told CNBC.
Two people familiar with the plan said the U.S. wants 85 percent of content to come from the United States, Mexico and Canada. That figure is significantly higher than the current requirement of 62.5 percent.
The sources also said the request may include a demand for a 50 percent American content requirement, in order to be exempt from tariffs.
It was not immediately clear how broadly these proposed changes would be applied across industries.
The fourth round of NAFTA talks is set to open Wednesday in Washington, D.C.
---