Vietnamese parliament to ratify FTA with EU soon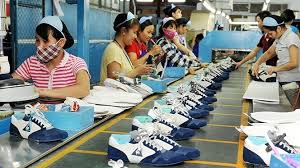 Prensa Latina - 21 July 2019
Vietnamese parliament to ratify FTA with EU soon
The National Assembly of Vietnam will ratify the recently-signed EU-Vietnam Free Trade Agreement (EVFTA) at its eighth session, scheduled from October 21 to November 20.
The Legislature will also certify the Investment Protection Agreement penned with the European bloc and will adjust several national regulations according to the requirements of those deals.
The announcement was made by the general secretary and head of the National Assembly's Office, Nguyen Hanh Phuc, during a recent meeting of the Parliament's Permanent Committee.
For the EVFTA to come into force, it will have to be approved by the European Parliament too, but the signatories are confident that it will be ratified this year or in early 2020.
The final approval of the IPA will take longer, because it will have to be passed by the parliaments of all 28 EU member countries, but the process should not exceed two years. Vietnam and the EU are confident that the EVFTA and the IPA, signed on June 30 in Hanoi, will relaunch their commercial relations and boost mutual investments.
---