World chambers in Nairobi for free trade pact forum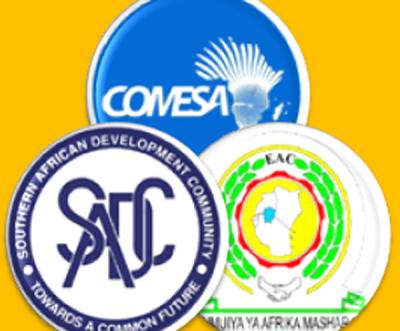 Business Daily, Kenya
World chambers in Nairobi for free trade pact forum
By James Ngunjiri
22 October 2018
Nairobi will from Tuesday host an African Chambers forum to help fast track realisation of the African Continental Free Trade Agreement (AfCFTA) as well as prepare businesses for the block.
The World Chambers Federation (WCF) president Peter Mihok and 59 chamber presidents from various African states will attend the two-day event.
Kenya National Chamber of Commerce and Industry (KNCCI) national chairman Kiprono Kittony termed the forum as timely and relevant to tackle existing hurdles in promoting intra-Africa trade.
"We believe that the discussions we intend to hold will chart a way forward towards unlocking the potential of opening up trade amongst African businesses and provide new innovative ways to tackle existing bottlenecks to governments and other non-state players," said Mr Kittony.
The AfCFTA protocol was signed by 44 African countries out of 55 members of the African Union (AU) last March in Kigali, Rwanda during a special summit of African heads of states.
Since then South Africa, along with five other countries have also signed the agreement. So far, Kenya, Rwanda, Chad, Niger, Guinea and Ghana have ratified the AfCFTA.
At least 22 ratifications are needed for the AfCFTA to enter into force and 14 for the Tripartite Free Trade Area (TFTA).
---