5th round of Pak-Thailand FTA negotiations held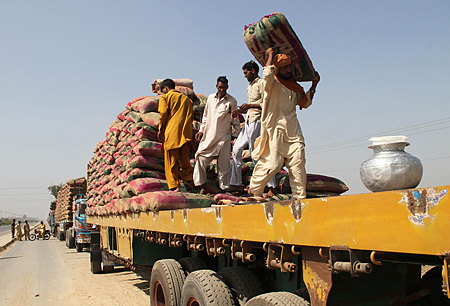 The Nation | 22 November 2016
5th round of Pak-Thailand FTA negotiations held

ISLAMABAD - The fifth round of Pakistan-Thailand Free Trade Agreement negotiations was held in Bangkok last week.
Taimur Tajamal, Joint Secretary Ministry of Commerce led Pakistan's delegation. The meeting was co-chaired by Sunanta Kangvalkulkij, Deputy Director General Department of Trade Negotiations Ministry of Commerce Thailand, according to the press statement issued here by the Ministry of Commerce.
The first round of Pak-Thai FTA negotiations was held in Bangkok in October 2015. During this and subsequent meetings, different working groups were formed to carry forward negotiations in a system manner. Both the countries had shown their satisfaction on the progress made so far. They also agreed to move forward on concerned matters in the next engagement of 6th round of negotiations to be held on 22-23 December 2016 in Islamabad.
---