Algeria mulls future of agreement with EU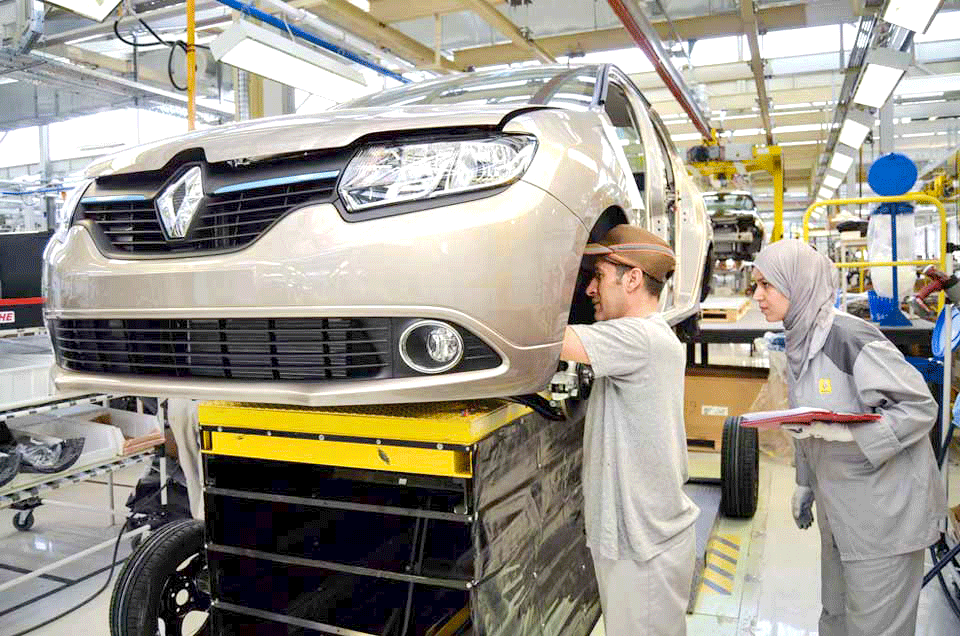 The Arab Weekly | 1 March 2020
Algeria mulls future of agreement with EU
By Lamine Ghanmi
TUNIS - After declaring independence from France, Algeria became the first country to withdraw from the European Community in 1962. Now it could be the first state in the southern Mediterranean shore to shun a free trade zone deal with the European Union.
Algeria is weighing its losses from a trade agreement with the European Union while its government considers deepening ties with Africa to pull the country out of its economic impasse.
The European Union is Algeria's main economic partner and Algerian leaders were considering upgrading an association agreement signed in 2005 that would make Algeria a free trade area for the European bloc.
"Algeria is seen by its partners as a big market for consumer goods," said Algerian President Abdelmadjid Tebboune. "Our ills stem from unbridled imports, including over-invoicing, which is one of the sources of corruption promoted and favoured by many European countries."
He said over-billing leads to "ill-gotten money" invested in Europe "after it is allowed to flow through the banking system."
Algeria, an OPEC member and a top gas supplier to Europe, is undergoing unprecedented political change after the ouster of long-time President Abdelaziz Bouteflika last April.
Tebboune, who replaced Bouteflika in December, vowed to satisfy the demands of protesters decrying an authoritarian, military-dominated regime that had led the country since independence. Analysts estimated that government corruption cost the country $350 billion of oil and gas sales the past two decades.
"For me, the period of the 20 years of Bouteflika's rule is a disaster," said former Prime Minister Mokdad Sifi. "Algeria has lost 35% of its life as an independent state."
"That must be more costly than the 35% in terms of values as Algeria had less resources to advance rapidly in its first decades of independence," he added, citing manufacturing and construction businesses that went bankrupt because of imports.
Algeria has been party to a trade agreement with the European Union since 2005, which was broadened into a free trade zone deal. However, government leaders voiced frustration with what they said were "unbalanced terms." They said the accord opened the Algerian market to EU imports but hurt local farming and manufacturing sectors.
"Algeria now has no farming or manufacturing goods to export except oil and gas," said Tebboune. Former Finance Minister Abdellatif Benachenhou said the increased imports even made "bees in Algeria redundant."
"The free trade agreement signed 2017, which will be effective September 2020, will be a disaster for the national economy," said Ali Bey Nasri, president of the Association of Algerian Exporters. He said Algeria's imports from the European Union totalled $283 billion since 2005 but exports were $12 billion, mostly in petroleum products."
"To the already imbalanced terms of the deal, among the 110 clauses of the accord, only the import aspects were respected. The other clauses including technology transfer and free movement of the people are ignored," he said.
Analysts said Algeria signed the deal when the country was isolated while it fought a war against jihadists that claimed an estimated 200,000 lives. They said red tape, corruption and central command of the economy have since then prevented Algeria from diversifying its economy and fully benefiting from the European agreement.
"The economic model was costly for the country," said Algerian economist Naceur Bourenane. "It served the interests of businesspeople close to the regime. From 4.5% as a proportion of the total exports of manufactured goods in 1999, the value of sales abroad of high technology goods produced in Algeria fell less than 0.5% in 2019.
"For the same period, the share of industry in the gross domestic product slumped to 5% from 11%. It is an economic and social hecatomb."
"Business representatives and experts are associated with broad consultations to assess the deal before deciding whether to go ahead with the creation of a free trade zone between Algeria and the European Union," said Algerian Trade Minister Kamel Rezig. "It is up to the government to take the decision. We will study all the aspects of the free trade and its impact. But be sure we will defend the interests of Algeria."
Tebboune ordered an end to imports of kits for foreign car assembly lines because officials said the plan was not helping the country develop a domestic car industry and was depleting its foreign currency reserves.
"The Renault factory in Algeria has nothing to do with its factory in Morocco," said Tebboune. "How can you create jobs while there is no integration into the national economy and outsourcing?"
Renault has a plant in Oran employing 350 workers that has a production capacity of 75,000 cars. In neighbouring Morocco, Renault's two factories have a combined output capacity of 500,000 vehicles annually. The automotive sector in Morocco has a domestic sourcing rate of more than 50% and employs 85,000 people.
Algeria is prioritising economic relations with Africa after it recalibrated its policy towards the European Union and the United States. Tebboune is invigorating ties with Africa and the Arab region without jettisoning Algeria's close relations with the European Union.
He created the Algerian Agency for International Cooperation for Solidarity and Development with a focus in Africa. He cited "restructuring projects" in Africa, including road and optical fibre networks to link Algeria and other African states across the Sahel Sahara.
Algeria in January signed on to the Africa Continental Free Trade Area, which is seen as critical for growth and job creation for Africa.
Tebboune promised Algeria would end its "impasse" with an economy depending on imports tied to oil and exports with earnings linked to fluctuating prices.
---