An early assessment of the prospective Kenya-United States trade agreement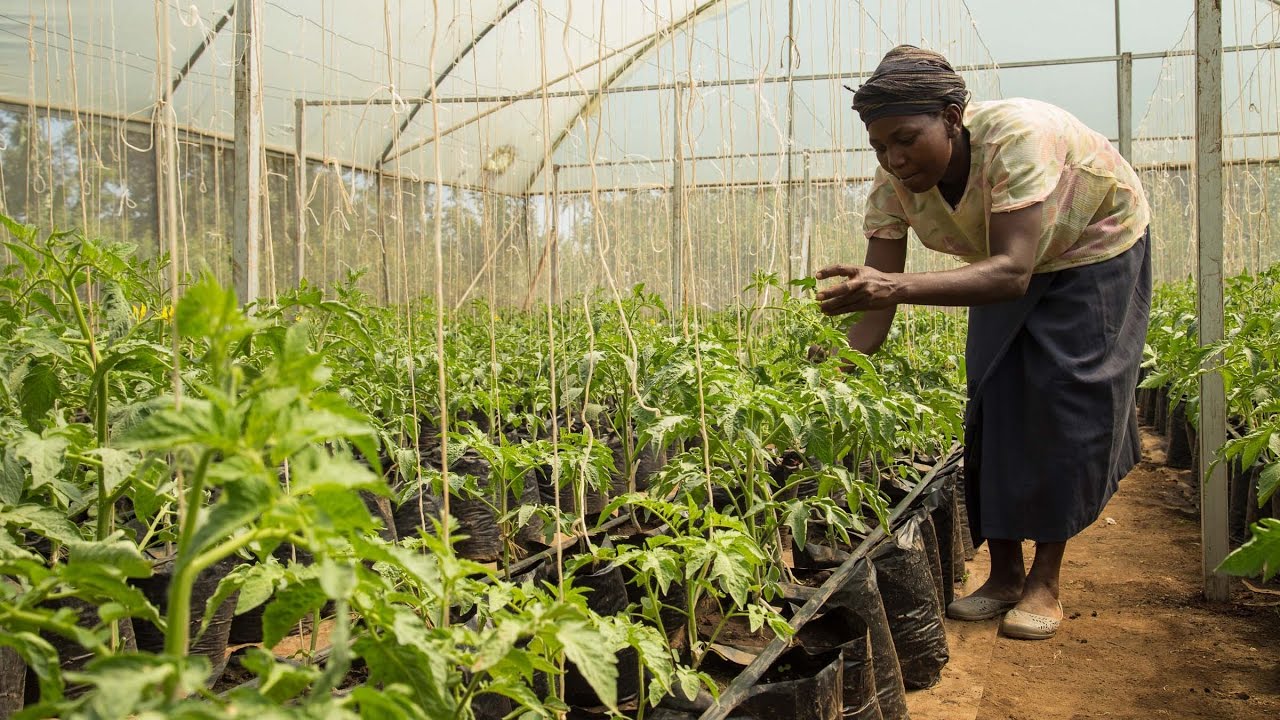 Afronomics Law | 13 February 2020
An early assessment of the prospective Kenya-United States trade agreement
By James Thuo Gathii
The recent announcement that Kenya and the United States will enter into a trade agreement has its origins in an August 2018 meeting between Presidents Trump and Uhuru Kenyatta of Kenya. Following that meeting, a Trade and Investment Working Group was established to "explore ways to deepen the trade and investment ties between the two countries." At that point, it seemed that the United States had in mind a Trade and Investment Agreement, (TIFA), with Kenya. TIFAs merely "provide strategic frameworks and principles for dialogue on trade and investment issues between the United States" and its signatories. Several African states and African sub-regional trading blocs have TIFAs with the United States. In fact, in the first Working Group meeting in August 2019 between the United States Trade Representative, Robert Lighthizer and Kenya's Cabinet Secretary for Trade, Peter Munya, the two countries committed to pursuing "exploratory talks on a future bilateral trade and investment framework." Other commitments included strengthening commercial cooperation and developing short-term solutions to reduce barriers to trade and investment.
A second Working Group meeting was held from October 31 to November 4, 2019 in Nairobi, Kenya. Discussion topics at this meeting included services, digital trade, intellectual property, agriculture, environment, customs and trade facilitation, technical barriers to trade, labor, and state-owned enterprises. The two countries also discussed how they could establish a "framework to provide technical assistance and trade capacity building in Kenya with the aim of maximizing Kenya's utilization of the African Growth and Opportunity Act (AGOA) trade benefits for the remaining years of the preference program," which will expire in 2025.
A third meeting of the working group meeting was held the week of February 3-7, 2020 in Washington, D.C. This meeting coincided with President Uhuru's second visit to the White House and the announcement by President Trump of his intention to negotiate a trade agreement with Kenya. The two countries committed to crafting a new "trading arrangement that guarantees continued market access for Kenya's products in the US market after the African Growth and Opportunity Act (AGOA) comes to an end in 2025."
The Significance of Kenya's Selection to Negotiate a Free Trade Agreement
The United States preferential regime for access to its market, the African Growth and Opportunity Act, (AGOA), is coming to an end in 2025. This is because the WTO waiver that allows the United States to have this preferential regime ends on September 25, 2025. The Obama Administration considered three options for a post-AGOA trade regime with Africa. First, to negotiate a free trade agreement with the African Union. Second, to negotiate a free trade agreement with Africa's sub-regional economic communities. Third, to negotiate a free trade agreement with one African country as a template for the rest of the continent. The Trump Administration seems to have gone for the last option. So why this last option and why Kenya?
It is unclear. From the perspective of the United States, Kenya has a strong market economy and strong diplomatic links that are likely to guarantee successful negotiations. Kenya may also provide a foothold for the United States efforts to compete for opportunities in Africa with China.
The question why Kenya is particularly important if one considers it from another perspective – why not Rwanda? After all, Rwanda is one of the perennial top African performers on the World Bank's Ease of Doing Business Reports. It is the only low-income country in the top 50 of those global rankings. In 2020 Kenya, which has shown remarkable progress in the Ease of Doing Business Reports for reasons that I explore in a forthcoming book on Kenyan company law, is ranked 56th compared to Rwanda's 38th position. From this perspective, Rwanda is a much more market friendly economy than Kenya. However, if one considers that Rwanda has decided to keep its ban on second hand clothes after the United States objected to this ban, perhaps provides part of the answer. In other words, Rwanda sacrificed its continued duty free access to the U.S. market under AGOA so that it could develop its domestic textile industry. This 2016 commitment to keep out second hand clothes was agreed among East African Community member states, but in 2017 Kenya defected from this commitment to keep second hand clothes off its market unlike Rwanda.
Other Concessions Exchanged Between Kenya and the United States
In addition to removing the secondhand clothes ban, there have been other concessions exchanged between the United States and Kenya. For example, on February 5th, 2020, Kenya and the United States signed a new amendment to the U.S.-Kenya Air Transport Agreement. This amendment will permit all-cargo airlines from the United States to fly between Kenya and a third nation without being required to stop first in the United States. This deal comes after Kenya's long-sought after agreement for a direct flight between the United States and Kenya that eventually came to fruition in 2018.
The February 2020 third Working Group meeting between the United States and Kenya also came with revelations of further concessions Kenya has made to the United States. Most significantly was the announcement that Kenya had adopted a phytosanitary protocol that now allows previously banned imports of American wheat from three Northwest States, Washington State, Oregon, and Idaho. Under this deal wheat worth $470 million dollars can now be imported into Kenya for the first time in over a decade.
It is notable that wheat producers in the United States have long identified Kenya's SPS measures prohibiting importation of wheat from the three Northwest American States as a barrier that should be removed. The wheat industry in the United States has therefore celebrated the new access to the Kenyan market as a victory. These farmers also praised the recent US, Canada, Mexico Trade Agreement. Details of the new phytosanitary protocol with Kenya are not public yet. What is clear though is that there has been a long-standing concern that wheat from those States would introduce flag smut which Kenya wheat is understood to be vulnerable to.
Some research that appears to have U.S. Department of Agriculture Foreign Agricultural Service government funding has concluded that Kenya is facing a wheat deficit that would have to be filled in by importation. It is unclear why Kenya would prefer to import wheat from the United States rather than import from African producers. As the Africa Union's fifty-year plan, Agenda 2063 reports, African countries import food worth billions of dollars every year from outside Africa at the expense of actual and potential food sources within Africa. If Africa kept even a small percentage of this money by buying this food within Africa, that would help African agriculture, by far the largest economic sector in Africa. This decision to open up Kenya's market to wheat from the United States also undermines Kenya's own plans to revive its wheat industry and in my view inexplicably ignores the fact that wheat farmers in the United States are heavily subsidized. According to one estimate, subsidies to wheat farmers in the United States between 1995 to 2019 totaled USD 45.8 billion. This undermines any argument that market conditions make it easier to import wheat from the United States rather than from African countries to fill any wheat shortfalls Kenya has.
Therefore, even setting aside whether or not Kenya's decision to negotiate a free trade agreement with the United States signals whether or not it has abandoned the African Continental Free Trade Agreement, at this point it is unclear what benefits the Kenyan government sees in such a future agreement. The other three outcomes of the February 2020 Working Group meeting are not realizable immediately as the concession Kenya has made such as the one that allows U.S. wheat into its market. These three outcomes are:
Development of a plan to provide technical assistance and trade capacity building with the aim of maximizing Kenya's utilization of trade benefits under the African Growth and Opportunity Act (AGOA).
A U.S.-Kenya Small and Medium Enterprise (SME) Roundtable to identify and discuss ways to strengthen commercial cooperation in the SME sector and discuss the benefits to SMEs on both sides of reducing barriers and increasing trade between the United States and Kenya.
Site visit to the Howard University School of Business' Small Business Development Center to exchange information on U.S. best practices to support the SME sector, which is a priority for President Kenyatta.
None of these outcomes is potentially transformative for the Kenyan economy. This together with planned negotiations on services, digital trade, intellectual property, customs and trade facilitation, technical barriers to trade, labor, and state-owned enterprises does not seem to put Kenya's interests at the heart of these negotiations. The fact that agriculture is on the agenda is potentially significant for Kenya but given the concessions Kenya has already made on wheat, one would have to wait for the details to make a firm assessment on way or another.
The AfCFTA and the Forthcoming US/Trade Agreement
President Uhuru Kenyatta has argued that a forthcoming trade agreement between the United States and Kenya will not undermine the African Continental Free Trade Agreement (AfCFTA). Article 4(2) of the Agreement Establishing the AfCFTA provides that:
Nothing in this Protocol shall prevent a State Party from concluding or maintaining preferential trade arrangements with Third Parties, provided that such trade arrangements do not impede or frustrate the objectives of this Protocol, and that any advantage, concession or privilege granted to a Third Party under such arrangements is extended to other State Parties on a reciprocal basis.
This means that Kenya, which has ratified the AfCFTA, would be obliged to extend any concessions it grants the United States to all AfCFTA parties. This is where it really gets interesting.
As currently designed, the AfCFTA does not prevent Kenya to offer the same or more favorable trade terms to the United States than those that it has granted other AfCFTA member states. I believe this is what many critics of Kenya's planned agreement with the United States have been getting at. They are worried that there is no mechanism to defend intra-regional trade liberalization commitments made by African countries through the AfCFTA from being available to economies like the United States that enter into a trade agreement with an AfCFTA member state once trading under AfCFTA rules commence.
This is a legitimate worry. The United States has the market power to ensure that its rights to access to Kenyan market in a future trade agreement are complied with in a way that AfCFTA member states may not be able to compel Kenya to extend any concessions to the United States to AfCFTA member states. By negotiating on its own inconsistently with the effort of the African Union to speak in one voice in trade and investment negotations with third parties like the United States, Kenya is likely to be suffer a lop-sided deal along the lines of the concession it has made on wheat.
There is further reason to be concerned for Kenya. This is because the United States has a model free trade agreement that includes many WTO plus commitments. Congress has severely restricted the types of concessions the United States can give its trading partners in such negotiations. In Africa, only Morocco has entered into such a deal with the United States. That agreement signed in 2004 is widely understood to be heavily lopsided lop-sided in favor of the United States. The Southern African Customs Union, (SACU), resisted such a free trade agreement with the United States because SACU member states concluded it was inconsistent with their interests. In particular, they objected to the stringent WTO-plus intellectual property provisions in the agreement. As a result, SACU merely negotiated a TIFAwith the United States – far less than a trade agreement.
Finally, I want to conclude with some thoughts that Kenya could consider keeping in mind in negotiating with the United States:
How such a trade agreement would be consistent with Kenya's goal of industrialization and structural transformation of its economy.
How such an agreement could help address SPS difficulties of accessing the U.S. agricultural market for Kenyan produce and products.
How such an agreement should be structured in light of the heavy subsidies the United States gives to its farmers. Kenya should be hesitant to make its farmers less competitive by further opening its market to subsidized agricultural products/produce from the United States.
Kenya should ideally seek a trade agreement more like the WTO's Trade Facilitation Agreement, (TFA), which is predicated on matching implementation capacity with its obligations. The TFA allows developing countries to implement their obligations at a pace suited to their individual situations and to revise those timelines in light of changing circumstances. Further, it is based on the very important principle that new commitments should be matched to the capacity to implement. The TFA is a development friendly treaty because it recognizes differences in implementation capacities among WTO member states. Kenya should therefore seek detailed and explicit rules, rather than vague aspirational language, as a way of guaranteeing any new obligations in a U.S. Kenya trade agreement are matched with implementation capacity on Kenya's part.
Kenya's negotiations with the United States while the African Union is in ongoing negotiations on a future agreement between African countries and the European Union that raises similar issues because of the upcoming expiration of the Cotonou Agreement, makes this an important period, perhaps a transitional moment in Africa's trading relationship with the West. A lot is at stake and Kenya is right in the middle of it.
---