An upgraded TIFA paves the way for higher economic engagement between the US and Malaysia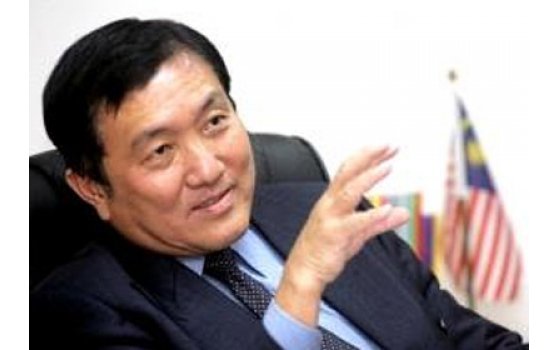 New Straits Times | 16 November 2017
An upgraded TIFA paves the way for higher economic engagement between the US and Malaysia
By RUPA DAMODARAN
An upgraded Trade and Investment Framework Agreement (TIFA) version, to the level of a bilateral free trade agreement, will pave the way for higher economic engagement between the US and Malaysia, said Second International Trade and Industry Minister Datuk Seri Ong Ka Chuan.
"Hopefully we can achieve an upgraded version in 2018, one which is broader (than the previous one) to the level of an FTA which will enable Malaysians to enjoy market access."
TIFA was disbanded when Malaysia joined the Trans Pacific Partnership grouping with the US.
With the US pullout from the grouping, Malaysia does not have any FTA arrangement with the world's largest economy.
Earlier, when addressing a thanksgiving luncheon hosted by the American Malaysian Chamber of Commerce (AMCHAM), Ong said the Malaysian government's constant engagements with the US business community have improved the trade and investment environment.
A few major issues raised this year have been successfully resolved while others are still work in progress.
Attributing to the recent successful working visit by Prime Minister Datuk Seri Najib Razak, Ong said the discussions held were 'very telling' of Malaysia's commitment to work hand-in-hand all the way up at the very highest level, to address bilateral issues including those faced by the American businesses.
The US is Malaysia's third largest trading partner, while Malaysia is the US's 18th largest worldwide – and the second largest in Asean.
Last year, trade between both countries grew by 5.3 per cent to RM135.9 billion (US$32.8 billion).
For the first 9 months of this year, exports to the US increased by 11.5 per cent to RM66.17 billion (US$15.23 billion) while imports from the US increased by 29.9 per cent to RM53.72 billion (US$12.35 billion).
Currently there are more than 600 American companies doing business in Malaysia.
As at June 2017, a total of 1,161 manufacturing projects with participation of US companies have been approved with investments valued at RM95.64 billion (US$28.65 billion).
"The strong presence of US investments in Malaysia is a reflection of the good investment climate and ecosystem that Malaysia offers."
The sentiments of American multinational corporations towards Malaysia and the Asean region remain positive, he added.
US ambassador Kamala Shirin Lakhdir said continued discussions with top Malaysian government officials over the recent months right to the Prime Minister's office finally provided US businesses the good news that the government was rolling back the withholding tax for corporates.
---