Analysis: The free trade pact that's costing crude buyers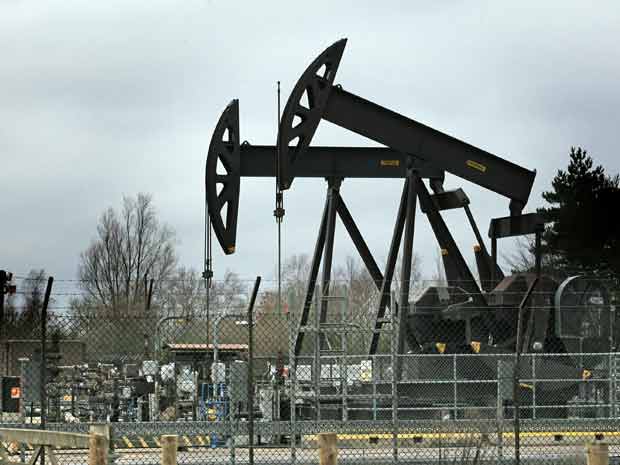 Reuters | Thu May 31, 2012
Analysis: The free trade pact that's costing crude buyers
By Ikuko Kurahone and Dmitry Zhdannikov
LONDON
(Reuters) — Buried in the small print of an obscure trade agreement between Europe and South Korea is a clause which is costing oil consumers around the world money.
The agreement removed South Korea's tariffs on imports of crude from Europe, making it economic to ship large volumes of global benchmark North Sea oil to the Asian country and boosting its price - in turn making oil more costly for importers around the world.
North Sea crude is vital for global oil markets because more than half of the world's international oil trade is priced against the dated Brent benchmark, consisting of four UK and Norwegian North Sea crudes with Britain's Forties the most important.
Dated Brent is also used to settle Brent crude futures.
"Brent is a global pricing benchmark and it should reflect supply and demand, not a flow of a certain type of crude to a certain country," said Olivier Jakob at energy consultancy Petromatrix. "The artificial economics of the flows to South Korea starts to have too significant of an impact on the price-discovery value of the Brent contract."
Before a July 2011 free trade agreement between the EU and South Korea, only occasionally would the economics work to ship a cargo of Forties crude to Asia. But the agreement removed import tariffs on oil from the EU and Norway, making imports 3 percent cheaper than non-European grades.
At current prices above $100 a barrel this implies a discount of over $3 per barrel, enough to cover most of the freight costs for a very large crude carrier (VLCC) from the North Sea to the Asian country half a world away.
As a result, inter-continental shipments have soared despite the fact that the arbitrage - the price difference between the two locations including shipping costs - is very often unprofitable.
"Arbitrage is of course a necessary precondition for a functioning global benchmark as it is the core mechanism that ensures one region does not get out of synch with another," said David Wech at consultancy JBC.
"This argument works for all grades, except the price setter of dated Brent - Forties. Indeed the arbitrage of even one VLCC of Forties will have a disproportionately strong impact on the Brent complex," he added.
WHO PAYS MORE?
Ship tracking data for December to the end of May shows oil majors such as BP, Royal Dutch Shell and trading house Vitol shipped 11 VLCCs of North Sea crude, mostly Forties, to South Korea, with flows averaging 120,000 barrels per day (bpd).
Although the volume accounts for only 0.1 percent of global annual consumption, its significance for the oil markers is huge as the flows account for a third of total output of Forties.
Most market players believe the development has kept the value of Forties, and that of the dated Brent benchmark, higher than it would otherwise have been.
High premiums for those crudes contrast with a collapse in values in grades similar in quality to Forties, such as Kazakh Caspian blend, Algerian Saharan blend or Azeri Light.
Differentials for those grades has hit multi-year lows over the past month due to weak European demand and a general glut of light crude grades, amid ample supply from countries such as Libya and falling imports from the United States.
But spot differentials on Forties rose by $1.60 a barrel to premiums of 40 cents a barrel over the past month.
Put simply, if Forties differentials had not risen, dated Brent would have been priced $1.6 a barrel cheaper.
For a country like China, the world's top energy consumer buying about 2 million barrels per day of crude priced off dated Brent, including West African crudes, the difference in payments amounts to about $100 million a month.
Even Korea itself might be overpaying by more than $50 million a month, as at least half its crude imports of 2.4 million bpd are directly or indirectly priced off dated Brent.
BOOKINGS FAIL
The shipments have also pushed prompt dated Brent and Brent futures prices to a steep premium to forward prices - a market structure known as backwardation, which in theory signals markets are in short supply.
"It is hard to justify a backwardation in Brent while the market has access to an additional 2 million barrels per day of light sweet crude or products," said analysts at Natixis.
Dated Brent's backwardated structure is in sharp contrast to an opposite structure, contango, for grades such as Russia's Urals, which correctly signals plentiful supplies.
"As long as one or two VLCCs per month are going to go to Korea... that is going, in our opinion, to be one of the factors that will prevent us from going to a flat structure," said Marco Dunan, co-CEO of trading house Mercuria.
The market has become so sensitive to news about South Korea that the values of Forties, dated Brent and Brent futures structures are moving just on news about cargo bookings.
"The amount of failings on tankers for North Sea crude is not normal," a trader with a U.S. major said, while a London-based shipping source said: "Does it fail more often than on other routes? I would say yes."
A Reuters survey of traders showed that one out of four provisional fixtures from the North Sea to South Korea have failed this year compared with less than a tenth on other routes.
"Given the extreme sensitivity of the Brent complex to the fate of the North Sea Forties, it would not come as a surprise if some bureaucrats were to call for regulatory action," said Wech, who added this could be done by excluding crude sales or at least sales of Brent grades from the trade agreement.
"Korea might cut import tariffs for other grades to level the playing field," he added.
An official in Brussels said he was not aware of any requests or plans to adjust the agreement. "Nothing is excluded from the free trade agreement tariff liberalization, besides a very limited number of sensitive agricultural products."
(Additional reporting by Meeyoung Cho in Seoul; Editing Richard Mably and David Holmes)
---