Argentina's congress ratifies Mercosur-Egypt agreement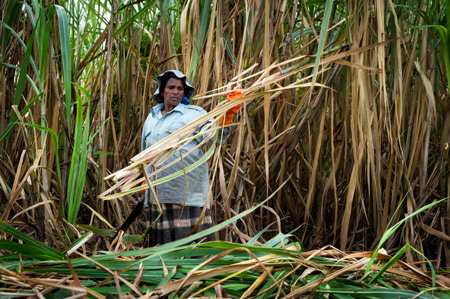 ANBA | 25 May 2017
Argentina's congress ratifies Mercosur-Egypt agreement
by Alexandre Rocha
São Paulo – The Argentinian Congress ratified this month the free trade agreement between Mercosur and Egypt, according to information by the country's state-run news agency Télam, allowing for the treaty to go into effect. Argentina was the only country involved in the negotiations that hadn't yet ratified the agreement.
The treaty was signed by the governments of the South American bloc and of the Arab country in 2010, six years after the start of negotiations. Seven years passed by before the Congress of each signatory nation would ratify the document.
The initiative was launched at the beginning of the term of former Brazilian president Luiz Inácio Lula da Silva, who made diplomatic relations with Arab and African nations into foreign policy priorities.
In 2003, Lula had gone on the first official visit of a Brazilian president to Arab countries, a trip that included Egypt, then headed by Hosni Mubarak. The Egyptian regime would be taken down in 2011, amidst the protests of the Arab Spring.
Apart from Egypt, Mercosur had embarked upon talks for trade agreements with Morocco and the Gulf Cooperation Council (GCC), a bloc composed of Saudi Arabia, Bahrain, the United Arab Emirates, Qatar, Oman and Kuwait; both deals are yet to be completed.
In 2011, the Mercosur entered into a free-trade agreement with Palestine, which has not been ratified by all signatories. Mercosur currently sustains a free-trade agreement with Israel and tariff preference agreements with India and the Southern African Customs Union (SACU).
The treaty is expected to give South American trade with Egypt a significant boost. The Arab country hopes to balance out its trade deficit, particularly with Brazil.
Exports from Brazil to Egypt reached USD 1.77 billion last year, down 14% from 2015, according to numbers from the Brazilian Ministry of Industry, Foreign Trade and Services. The top-selling items were beef, sugar, maize, iron ore and poultry.
Conversely, Egypt sold USD 94.4 million worth of goods to Brazil in 2016, down 13% from 2015. Sales included fertilizers, naphtha, olives, cotton and cotton yarn.
---