As South Sudan joins East African Community, some experts worry over its IP laws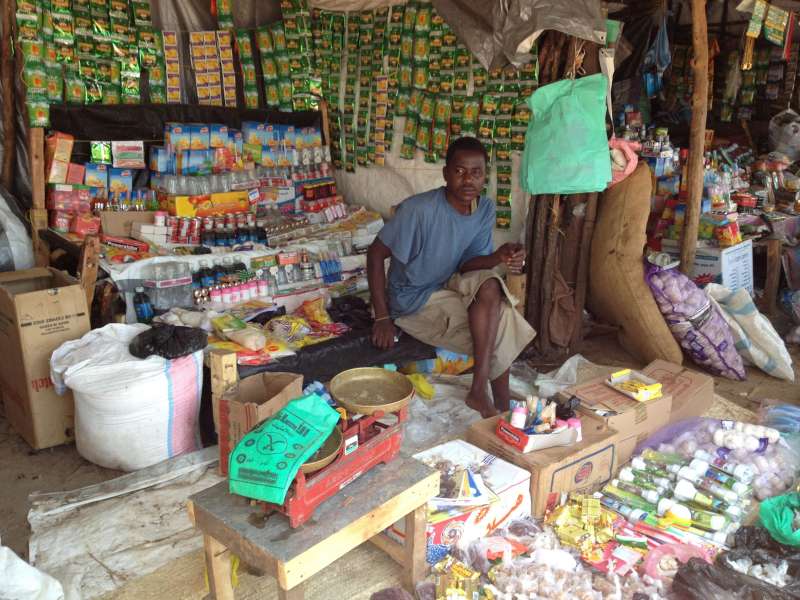 Intellectual Property Watch | 8 March 2016
As South Sudan joins East African Community, some experts worry over its IP laws
by Fredrick Nzwili
NAIROBI, Kenya — Experts and activists are raising concern over the lack of proper intellectual property laws in South Sudan, as the world's newest nation's admission into the East Africa Community (EAC) spurs anticipation of increased investment.
South Sudan's application to join the regional economic block of Kenya, Uganda, Tanzania, Rwanda and Burundi was accepted on 2 March at a meeting at the Tanzania city of Arusha. While the other five have well developed IP laws, the country with the world's weakest and most underdeveloped economy lacks clear legislation in this area, according to analysts.
But with its entry into the EAC, with a market size of 160 million people, South Sudan has amplified the promise for increased trade and investment. Now experts say effective IP laws are needed to deal with issues of copyright, patents, trademarks and industrial designs.
"Without the laws, businesses are exposed and cannot exert rights related to a particular IP. That means the IP is completely lost," said Wilfred Lusi, an advocate and patent agent in Kenya.
"This has direct impact on investments, since investors will feel their businesses will be compromised," Lusi said.
In the country, a process of forming a Government of National Unity is in the final stages. In the new government President Salva Kiir will remain the head of state, while Riek Machar, his former deputy former turned rebel leader will be the vice president.
This is expected to end a three-year brutal conflict the country has experienced since December 2013. The turmoil, which ignited following a political dispute between Kiir and Machar, has negatively impacted on investments, while sparking a humanitarian crisis.
Within months, it spread to other parts of the county, destroying key infrastructure and businesses that had started to pick-up after a decades of civil war. It also complicated the implementation of a new constitution, unveiled during the independence on 9 July 2011.
The country had gained freedom from Northern Sudan following a vote to secede in a referendum on 9 January 2011. A Comprehensive Peace Agreement on 9 January 2005, which ended a 21 years civil war mandated the plebiscite. The Sudan army and the then rebels, the Sudan People's Liberation Movement and Army (SPLM/A) fought the war mainly in the south.
At independence, the government promised to protect intellectual property and rights of all persons and investors, including trademarks, copyrights, patents and industrial designs.
A new IP law was expected immediately, but so far only the Trade Marks Bill 2013 has been unveiled for ministerial debate. For now, there are no signs of regulation anywhere, according to analysts.
"While the registration of companies continues, IP registration is not operating. They have suspended trademarks registration. In fact, we have returned some [trademarks] to their owners," said Peter Kamero, a Nairobi-based intellectual property lawyer with knowledge of South Sudan's IP situation.
Reports suggest that the country being guided by the Sudan Trade Marks Act of 1969, as it awaits the approval of its own law. Until recently, the Ministry of Justice has been inviting trade mark applications and intellectual property rights (IPRs) for registration under the Sudanese act.
"This is a strong legislation that was inherited from the old Sudan (united Sudan), but with a few changes. It can help a lot, although the problem is the majority of the people of South Sudan don't know the law exists," said Josphina Michael, a South Sudanese lawyer based in Juba City.
"It is unbelievable that we have not witnessed any IP case in South Sudan," added Michael.
Explaining why there are no such laws, Peter Kor, a South Sudanese political consultant blames the new constitution.
"It centres too much power on the presidency such that institutions have no ability to operate on their own," said Kor.
But according to analysts, the protection under this registrations may be an illusion, since IP laws are region specific. That means if there is a breach of an IPR, there is no clear means how that violation can be settled.
"It is a question of regulation and without the IP laws there are many risks. You never know who may come complaining," said Kamero.
Yet, on the bright side, ministry registrations are viewed in positive light as being better than nothing.
This has inspired confidence that once IP laws are agreed, the registrations will soon be approved.
---