ASEAN holds out prospect of regional FTA with EU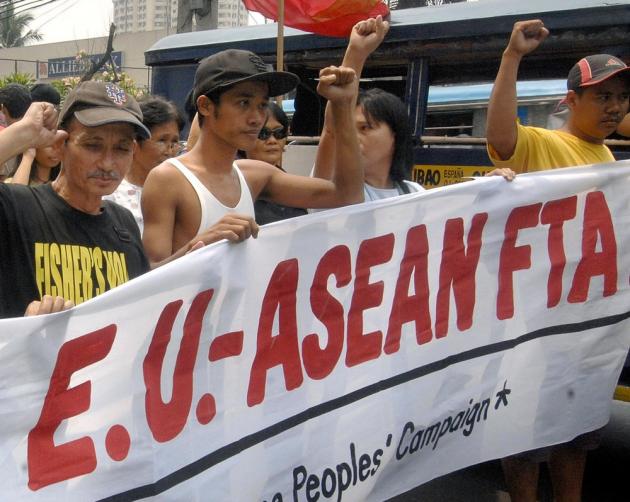 Tax News | 28 July 2014
ASEAN holds out prospect of regional FTA with EU
by Mary Swire, Tax-News.com, Hong Kong
At their 20th meeting held in Brussels on July 23, foreign ministers from the two regional blocs noted the progress being made in negotiating bilateral free trade agreements (FTAs) between individual Association of Southeast Asian Nations (ASEAN) member states and the European Union (EU).
The ministers reaffirmed their commitment to strengthening cooperation between the two regions, including the possibility of resuming negotiations on an EU-ASEAN FTA, upon realization of the ASEAN Economic Community by the end of 2015.
In that respect, the ministers looked forward to the further discussions that are to be held between ASEAN economic ministers and the EU Trade Commissioner Karel De Gucht, expected to take place in August this year in Myanmar.
The bilateral FTA talks between individual ASEAN member states – Brunei, Cambodia, Indonesia, Laos, Malaysia, Myanmar, the Philippines, Singapore, Thailand and Vietnam – and the EU are seen as building blocks for a region-to-region FTA.
EU and ASEAN originally started talks on such a region-to-region FTA in 2007, but, when those negotiations were suspended in 2009, the EU member states decided, instead, to pursue negotiations towards FTAs with the individual ten countries within ASEAN, while preserving the strategic objective of a region-to-region deal.
Earlier this month, De Gucht confirmed that the EU has finished trade negotiations with Singapore, and that talks are now underway with Malaysia, Vietnam, and Thailand. He also professed that the "goal is that these agreements serve as building blocks for an eventual broader deal with ASEAN as a whole."
---