Australia, South Korea hold trade talks, Crean says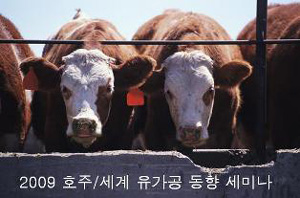 Bloomberg | 25 May 2010
Australia, South Korea hold trade talks, Crean says
By Marion Rae
May 25 (Bloomberg) — Australia and South Korea opened a new round of trade talks today, including "sensitive" areas such as agriculture and the automotive industry, Australian Trade Minister Simon Crean said.
South Korea "wants to make that jump to a developed nation beyond the manufacturing sector sooner" and "that happens to suit our agenda," Crean told reporters in Canberra today, adding that progress is being made in the negotiations.
Crean said he made "important progress" with Australia's largest trading partner, China, during his visit last week, and talks with Japan will be held later this year.
Australia, where one in five jobs are trade-related, supports accords with individual nations as "building blocks" for a regional trade agreement, the Department of Foreign Affairs and Trade said in a report to the Productivity Commission on May 3. A global trade deal, under the so-called Doha Round of talks, has eluded nations since 2001.
"China, Korea, Japan — these are all huge trading partners for Australia," Crean said.
Japan is Australia's second-largest trading partner with two-way trade of A$75.3 billion ($61.7 billion) in 2008-09, while trade totaled A$83 billion with China and A$28.1 billion with South Korea, according to the department.
Nations now recognize that trade liberalization acts as a "stimulus" as the global economy begins to recover, adding to momentum for an agreement by members of the World Trade Organization, Crean said.
Australia wants to diversify beyond beef and dairy exports into the service industry and the negotiations with South Korea, which began in May last year, are proceeding "extremely positively and quickly," Crean said, without giving an end date.
Resource security
China raised concerns about the potential impact on prices, rather than the consequences for investment, of a proposed 40 percent tax on resource company profits announced by Australia on May 2 and set to take effect from 2012, Crean said.
China wants resource security and moving away from state- based royalties to a profit-based tax "has got to be a good thing in the minds of the Chinese, that's why you haven't heard any threats from them" about withdrawing investment, he said.
---