Austria: Anti CETA, TTIP petition signed by 562,000
All the versions of this article: [English] [français]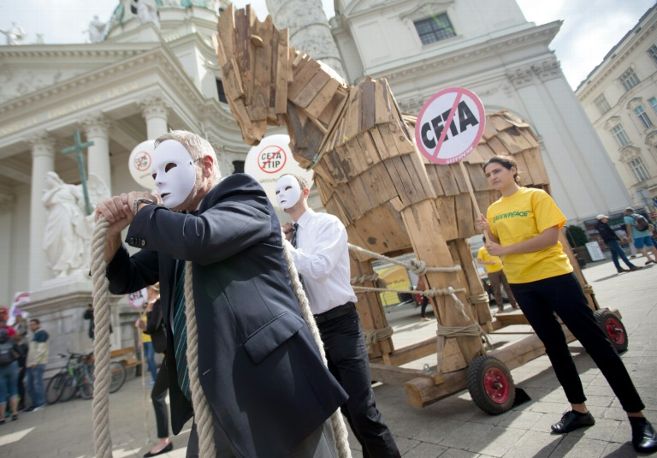 Newsmax | 31 January 2017

Austria: Anti CETA, TTIP Petition Signed by 562,000
VIENNA (AP) — An Austrian petition against EU free trade agreements with the United States and Canada has been signed by 562,000 people, and organizers are calling for parliament to reject both pacts.
The Comprehensive Economic and Trade agreement with Canada already has been approved by the EU parliament but national assemblies of the 28 member states must do the same.
Work on a similar pact with the U.S. dubbed TTIP has barely advanced this year and has been further set back by the new U.S. administration's push to protect American markets.
Austria's government backs CETA, the agreement with Canada. But petition co-organizer Herbert Thumpser said Tuesday the number of signatures gathered is a signal for parliament to oppose the deal.
---