Azerbaijan, EU to hold new round of talks on strategic partnership in late October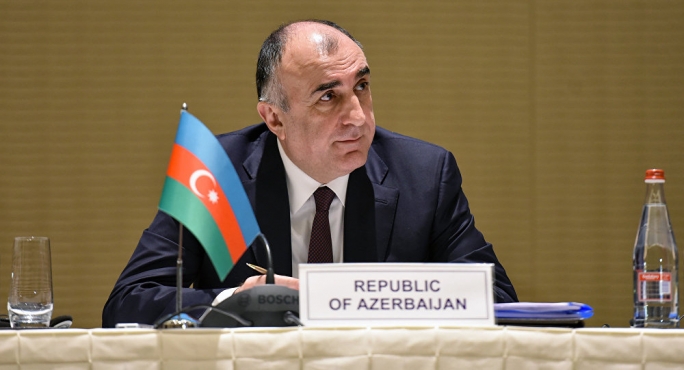 Xinhua | 18 October 2017
Azerbaijan, EU to hold new round of talks on strategic partnership in late October
European Commission representatives will discuss the second chapter of a new strategic partnership agreement (SPA) between Azerbaijan and the European Union (EU) here in late October, Azerbaijani Foreign Minister Elmar Mammadyarov said Wednesday.
Mammadyarov made the remarks when addressing a joint press conference with visiting Polish Foreign Minister Witold Waszczykowski in Azerbaijan's capital.
"The Azerbaijani side is poised to discuss relations with the EU in all spheres, and in this respect the new agreement is of strategic importance for us," Mammadyarov said.
Last year the European Council adopted a mandate for the European Commission and the High Representative for Foreign Affairs and Security Policy to negotiate, on behalf of the EU and its member states, a comprehensive agreement with the Republic of Azerbaijan.
The new SPA promises to be a comprehensive one, covering a range of areas. It is meant to replace the current Partnership and Cooperation Agreement (PCA) with the EU, which was signed in 1996, but will be conducted on the foundations of the PCA in three blocks: political and security; trade and investment; and economic, social and humanitarian issues.
Prior to the discussions on the SPA, Azerbaijan was in talks with the EU about signing an Association Agreement (AA). By 2013, however, Baku rejected the AA, due to the government's desire to secure advanced cooperation with Europe but without having to be subjected to the EU's political normative agenda.
The EU is Azerbaijan's biggest economic partner representing 44 percent of its total trade and providing the largest share of foreign direct investment to Azerbaijan. The EU's exports to Azerbaijan consist primarily of machinery and transport equipment whereas EU imports from Azerbaijan cover mainly oil and gas.
---