Between free trade and local markets: Thailand's attempt to enter CPTPP negotiations meets opposition again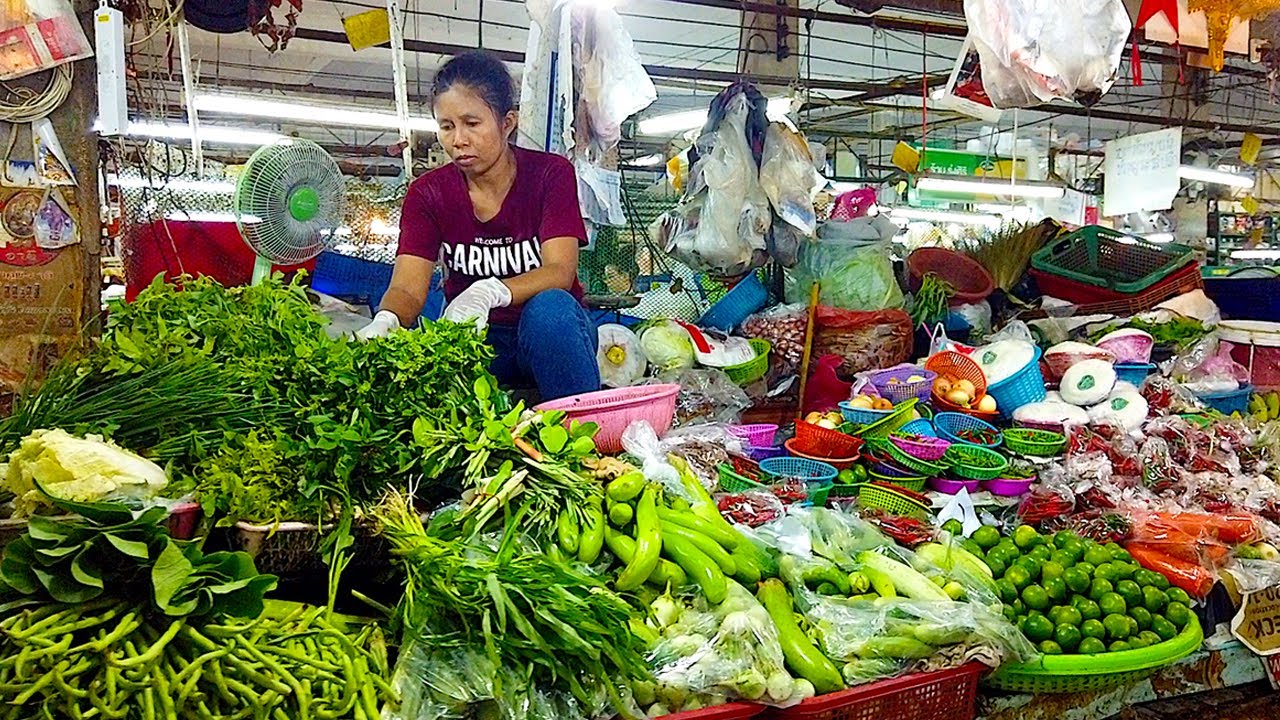 GRAIN - 28 August 2020
Supermarket Asia bulletin #19 - August 2020
Between free trade and local markets: Thailand's attempt to enter CPTPP negotiations meets opposition again
By Kingkorn Narintarakul
In this time of Covid-19, free trade negotiations have not subsided, and are even increasing. In Thailand the government is trying again to join the Trans-Pacific trade agreement, CPTPP. But opposition continues, with increasing demand for fresh, small-scale farm produce and a diversified food system based on local markets. This edition of the Supermarket watch bulletin also includes articles that highlight long term economic impacts and opportunities that Covid-19 creates for street vendors.
Editorial
Between free trade and local markets: Thailand's attempt to enter CPTPP negotiations meets opposition again
In April 2020, Thailand's military dictatorship made another effort to join the Trans-Pacific free trade agreement, CPTPP, even as the country was in the midst of the Covid-19 pandemic. But, once again, opposition from the people's networks, civil society and farmers networks were able to stop it.
FTA Watch joined other civil society organisations, farmers' organisations, and the general public in a mass protest that forced the government to delay the process for joining the CPTPP negotiations and to set up a subcommittee to consider the impacts prior to moving forward. Up until now, the Thai government has not been able to formally submit its intention to join the negotiations.
The CPTPP would oblige Thailand to liberalise markets for agricultural commodities by eliminating all tariffs on over 95-99% of its agricultural commodities. This will have widespread impacts on Thai farmers, whether they are in livestock, field crops, vegetables or fruits, as well as people's health. Small-scale pig farmers, for instance, will have to compete with cheap imports from exporting countries such Canada, where pigs can be fed with growth and leanness enhancing drugs banned in Thailand for health reasons.
The CPTPP could also force Thailand to allow imports of GM products based on risk assessment made by other countries that are less stringent than Thailand's Biosafety Act, which is based on the precautionary principle and which considers socio-economic impacts. The end result will be more control over Thailand's food system by a small number of giant corporations, leaving consumers with hardly any alternative sources for their food.
Thailand's experience with the Covid-19 pandemic has clearly shown that our highly diverse, small-scale food systems are critical and resilient. A survey of rural communities in different localities found that communities have suffered very few impacts to their local food systems. Fresh markets continued to operate to distribute food to local people continuously without fail throughout the last 3-4 months of lockdown. A significant number of farmers have increased their production of vegetables and are taking them for direct sale in local markets.
There has also been a rise in itinerant sellers visiting neighboring villages and of people going directly to farms to purchase foods. Some farmers have experienced increase incomes, because there is an increase demand for fresh vegetables. Farmers who produce using sustainable agriculture methods have received much greater interest. Farmers who produce for the export or large-scale markets, which have to rely on transport, have experienced serious problems in selling their produce, when middlemen stopped coming to buy from them.
Moreover, we found that people in the big cities, relying on food from the modern trade system, are beginning to understand more about food security, realising that they may not able to rely on large corporations alone for their food needs, but must also preserve the food production and distribution system in the hands of smallholder farmers and local markets. The fight against the CPTPP and corporate monopoly this time reflects the movement of an increasingly broad alliance to protect a sustainable and diverse food system.
---