Beyond NAFTA 2.0: A trade agenda for people and planet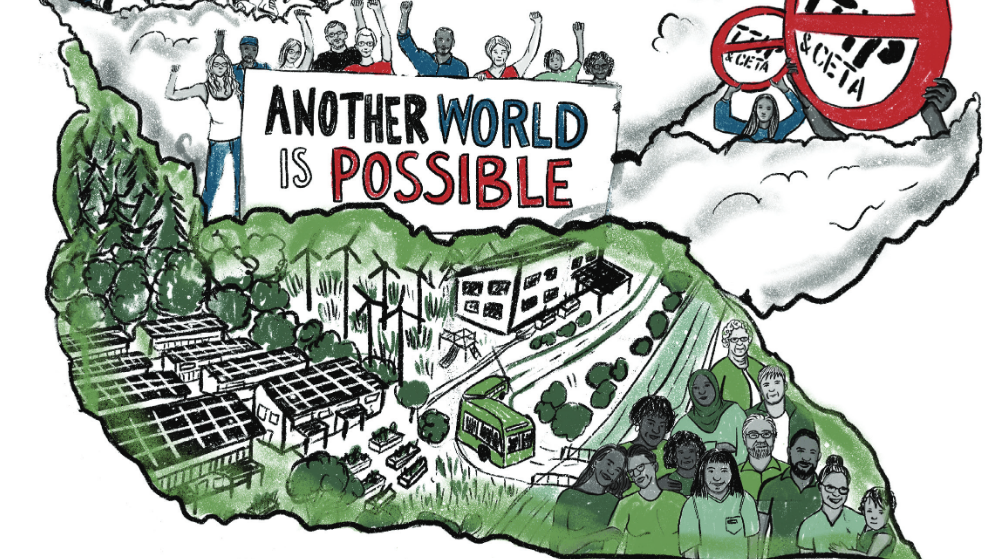 CCPA | 9 July 2019
Beyond NAFTA 2.0: A trade agenda for people and planet
by Scott Sinclair, Manuel Pérez-Rocha, Ethan Earle
With ratification of NAFTA 2.0 still up in the air, a new international report looks beyond that deeply flawed agreement to imagine a more progressive and truly fair trade regime. The report, which includes contributions by trade experts and activists from all three North American countries, critically analyzes the USMCA (known as CUSMA in Canada and T-MEC in Mexico) and sets out alternatives that would give priority to human rights and the rights of nature over corporate rights.
The report challenges both the Trump administration's trade wars and the broken, neoliberal status quo. It recommends many practical changes to current trade rules, including safeguarding climate-protecting initiatives from trade challenge; fully eliminating investor-state dispute settlement; enshrining labour, indigenous and gender rights; and exempting public services from trade treaty interference. It also looks at ways to replace excessive intellectual property protections with measures that would encourage innovation while supporting user rights, data privacy and access to affordable medicines.
Beyond NAFTA 2.0: A Trade Agenda for People and Planet is jointly published in English and Spanish (see below) by the Ottawa-based Canadian Centre for Policy Alternatives (CCPA), the Washington, D.C.–based Institute for Policy Studies (IPS) and the Rosa Luxemburg Foundation's New York office.
Download the report (pdf)
---