Biofuels emerge as burning issue in EU-Mercosur talks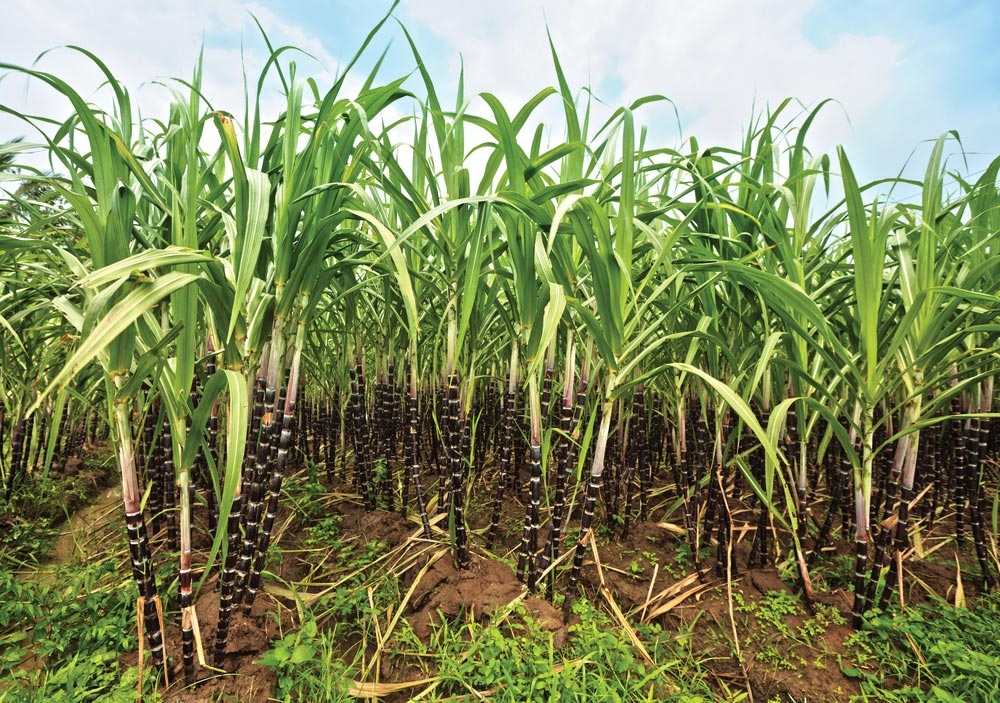 EurActiv | 5 October 2017
Biofuels emerge as burning issue in EU-Mercosur talks
By Samuel White
Biofuels have emerged as a make-or-break issue in the EU's negotiations with South American trading bloc Mercosur, and EU farmers fear they will be left to fend off stronger competition in a shrinking market.
EU trade negotiators hope to put an end to almost two decades of stop-start talks with the Mercosur bloc by the end of the year. If successful, the Mercosur trade deal will be the EU's second most important in economic terms, after its deal with Japan, agreed in principle earlier this year.
Central to the Mercosur trading bloc is agricultural powerhouse Brazil. In 2015, it was the world's third-biggest exporter of agricultural produce ($80bn), behind the EU itself ($585bn) and the United States ($163bn). It is the world's biggest producer of sugar and a major exporter of bioethanol made from sugar cane.
But talks heated up in September when Brazil said it would only back the deal if the EU accepted more generous import quotas for several commodities, including bioethanol.
Brazil tells the EU 'it won't move' on Mercosur talks without ethanol and beef
Brazil insists that it will not table a new offer as part of the ongoing EU-Mercosur talks until a proposal on beef and ethanol is on the table. EURACTIV Spain reports.
Bioethanol is mixed with petrol and used in transport fuel but has other applications in the chemicals industry, including bio-plastics manufacturing, a growth market Brazil is keen to access.
"It makes little sense"

As part of its draft recast of the Renewable Energy Directive for 2021-2030 (RED II), the European Commission proposed reducing the cap on the share of first-generation (crop-based) biofuels in EU transport fuel from 7% in 2020 to 3.8% in 2030.
EU biofuels producers are already worried that this new cap will kill incentives to invest in new technologies and deprive farmers of a valuable revenue stream. And greater market access for Mercosur countries, they fear, will be a final nail in the coffin for the EU bioeconomy.
In its latest offer to Mercosur, currently being debated at the 2-6 October round of negotiations, the EU offered a quota of 600,000 tonnes of ethanol, including 200,000 for use in transport fuel.
This offer provoked outcry on both sides of the Atlantic: Brazil's sugar cane industry (the country's main producers of ethanol) said it was "extremely disappointed" with the low proposal, while EU farmers said they feared it would "jeopardise growth and jobs in rural areas" and vowed to step up their opposition.
"It makes little sense for the EU to want to shrink down the market for ethanol – even though it could help achieve decarbonisation and air quality goals – and then give what's left of that market to Brazilian ethanol producers," Emmanuel Desplechin, secretary general of ePURE, the European renewable ethanol association, told EURACTIV.com.
More than 99% of the feedstock currently used to make first-generation (crop-based) bioethanol in the EU is grown in EU countries, according to ePURE. This generates €2.1bn of revenue for farmers and produces enough high-protein animal feed as a by-product for four million cows.
Pushing for a higher transport biofuels cap

But the Brazilian sugar industry says the fears of the EU biofuels industry have been overplayed. In 2016 it exported just 27 million litres of sugar cane ethanol to the bloc, equivalent to 0.35% of EU production.
"For Mercosur, the agricultural sector is as important as the services sector is for Europe," Géraldine Kutas, the head of international affairs at the Brazilian sugar cane industry association (UNICA), told EURACTIV. "I would like to see the reaction of Europe if Brazil decides to exclude, for instance, the banking and telecommunication sectors from the agreement."
She stressed that like its counterparts in the EU, UNICA was pushing for a higher post-2020 biofuels cap to enlarge the market and keep the EU on track for its climate goals. UNICA says its bioethanol can bring emissions cuts of up to 70% compared to petrol, with very low indirect land-use change (ILUC) impacts, as sugar cane is grown mainly on low-quality agricultural land that would otherwise go unused.
And anyway, she added, 90% of the ethanol produced in Brazil is consumed domestically "and it will continue to be the case, even if we get more access to the EU market".
Not a level playing field

Yet EU farmers are concerned that a deal with Mercosur will tilt the playing field in favour of their Brazilian competitors.
"There will never be fair competition between the EU and Latin America as they do not produce under the same conditions or meet the same standards," said Martin Merrild, the outgoing president of the European farmers union Copa. He stressed that EU farmers had to follow reams of environmental legislation and regulations that do not apply to imports and urged the bloc's trade negotiators to "be realistic".
But Kutas argued in a letter to European Commissioners and MEPs in early September that Brazilian producers were placed at a greater disadvantage by EU subsidies to the sugar sector, which are 22 times higher than those received by Brazilian sugar growers. On top of which, she added, Europe's domestic ethanol producers are protected by a prohibitive import tariff of €0.19 per litre.
Nonetheless, Pekka Pesonen, the secretary general of Copa and Cogeca, the association of EU farmers and agri-cooperatives, said "this is not the time" to offer increased market access to Mercosur. With the uncertainty over the future of the biofuels market post-2020, it "would jeopardise growth and jobs in rural areas", he added.
"Both sides have to win something"

A European Commission spokesperson said in September that the tariff quota offered to Mercosur had been "carefully calibrated" – meaning not fully liberalised – to protect the sensitivities of EU agriculture.
"These are sensitive sectors," Kutas admitted, "but this is a negotiation and everybody has to win something."
The Mercosur trade deal will be hugely important for Europe's economy, Kutas said. "Does the EU really want to miss this opportunity because it refuses to give anything on sugar and ethanol?"
BACKGROUND
Talks over how to decarbonise the EU's transport fleet are heating up. As policymakers prepare the bloc's post-2020 renewable energy targets, debate has crystallised around the role of biofuels. Satisfying all sides will be a tough job, and will require a delicate balance between concerns as broad as the environment, trade relations, food security and farm income.
---