Canada and Chile push gender equality through trade
All the versions of this article: [English] [français]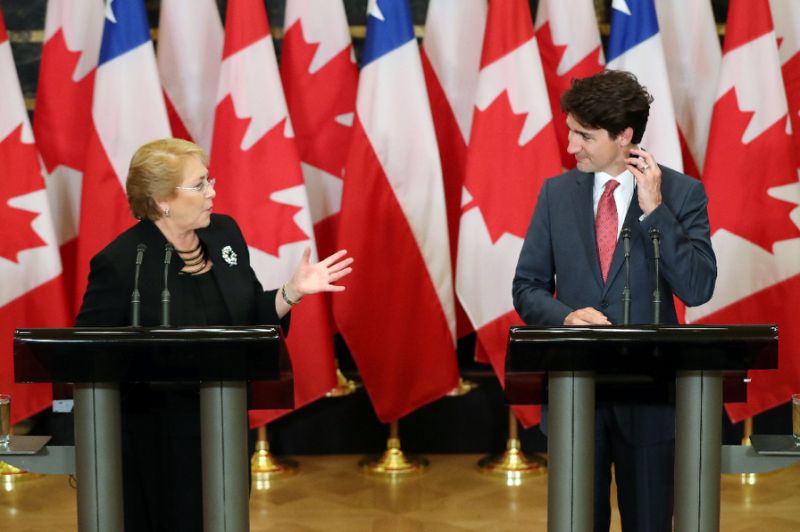 MENAFN | 6 June 2017
Canada and Chile push gender equality through trade
Canada and Chile updated a 20-year-old free trade agreement Monday by adding a groundbreaking clause on gender equality to encourage women's entrepreneurship and employment.
The two countries said in a statement that they will commit to designing programs that promote equal rights and opportunities for women in business.
Although the move represents a first for a G20 nation, Chile previously inserted a similar clause in a recent trade pact with Uruguay.
"This new section on gender will promote inclusive economic growth and highlight the crucial role that gender-sensitive policies play in creating long-lasting sustainable benefits for communities," Prime Minister Justin Trudeau told a joint news conference with visiting Chilean President Michelle Bachelet.
It will seek to "improve conditions for women — workers and business owners alike — so they can fully benefit from economic opportunities," he said.
"This is a big moment for Canada and Chile and for progressive trade around the world."
Bachelet said the amendments, which must still be ratified by both nations, come in response to current "global challenges," including US protectionism.
"Chile and Canada are responding by strengthening and updating our 20-year-old free-trade agreement to ensure it's more inclusive, aggressive and beneficial for our citizens," she said.
"In other words, our teenage FTA (free trade agreement) will be a more responsible 20-year-old adult."
The two sides also updated chapters on government procurement and investment, corporate social responsibility and a reduction of technical barriers to trade.
Bilateral trade has tripled since the original FTA was signed in 1996 to Can2.4 (1.8) billion last year, according to Canadian government figures.
---