Canada misses its chance to join major Pacific free-trade deal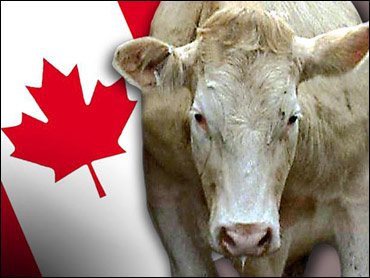 Mail and Guardian | 11 April 2010
Canada misses its chance to join major Pacific free-trade deal
Ottawa refused to join the pact in 2006, now told it's too late
John Ibbitson
Ottawa — Canada has been shut out of a potentially historic Pacific free trade agreement involving the United States and seven other countries.
When asked in 2006 to join the Trans-Pacific Partnership negotiations that only recently got under way in Australia, the Harper government refused, largely to protect the Quebec and Ontario dairy industry from foreign competition. When Canada changed its mind earlier this year and asked to join, we were told it was too late, according to several sources.
As a result, this country could miss out on being part of a new free trade zone that would encompass 470 million people with a combined GDP of more than $16-trillion.
"It is foolish to hamstring our participation in these negotiations" just to protect the dairy industry, said Jayson Myers, president of the Canadian Manufacturers and Exporters association.
"There are much bigger economic interests at stake here," he maintained.
New Zealand Prime Minister John Key will meet with Prime Minister Stephen Harper Wednesday in Ottawa. High on the agenda: Canada's participation in the Trans-Pacific Partnership.
Until recently, TPP, as it's known, was an obscure trade agreement that went into effect in 2006 involving New Zealand, Singapore, Chile and Brunei.
But the TPP suddenly began attracting a whole lot of attention, when President Barack Obama last year committed the United States to join with Australia, Peru and Vietnam in a second round of negotiations aimed at expanding the pact.
Mr. Obama, who dubs himself the "first Pacific President" wants to expand American trade in the Pacific region. Joining the TPP would counter increasing Chinese domination of Asian-Pacific trade.
When TPP members approached Canada to be a part of an expanded pact, Canada refused, mostly because any new agreement would threaten this country's dairy industry.
Dairy and poultry farmers belong to marketing boards, which assign production quotas and exclude foreign competition. New Zealand is a dairy juggernaut, and would insist that supply management, as it's known, be dismantled as part of any trade deal. So the Conservative government decided to leave the talks alone.
But with the United States in the game, Ottawa suddenly wanted to join, too. That won't happen anytime soon, however, because the United States has vetoed Canadian admission.
"You don't want countries joining every other round, because we have a very complex process for launching negotiations," an unnamed source stated in the April, 2010, issue of Inside U.S. Trade.
The Globe and Mail was able to independently confirm that Canada will not be asked to join the negotiations at this time.
However, that is not the understanding of Peter Van Loan, the Minister for International Trade.
"I don't believe that we're at a point where we have been told there's no place for us, or where we've made a formal ask that we be included either," he said. "It probably would be more fair to say that we've expressed an interest in being kept in the picture."
The dairy lobby in both the United States and Canada will fight any agreement that opens the dairy sector to foreign competition.
"If you were to fully liberalize dairy between Canada and New Zealand, it would devastate the whole Canadian dairy industry," said Yves Leduc, director of international trade for Dairy Farmers of Canada.
There are about 57,500 jobs on dairy farms, but most of the jobs are located in rural Quebec and Eastern Ontario ridings, giving the dairy lobby a political clout far beyond its size.
The dairy industry wasn't the only factor that kept Canada out of TPP four years ago. David Emerson, who was international trade minister at the time, said his department was focusing on trade negotiations with Singapore and South Korea at the time.
But those negotiations ultimately failed, leaving Canada without any free trade agreement with any Asian nation.
This worries Mr. Emerson greatly. "Not having strong Asian trade and investment linkages over the next few decades is a recipe for economic marginalization in the global economy," he said in an e-mail.
The TPP talks could fail. The Americans will also demand dairy exemptions. And many Americans will be reluctant to join a trade zone that includes Vietnam.
But if the talks do succeed, and if Canada is ultimately asked to join, the question will come down to this: Are we a trading nation that reaches out to new and expanding markets overseas, or do we turn away from those opportunities to protect dairy farmers?
---