China-EU investment, trade cooperation can provide new paradigm for world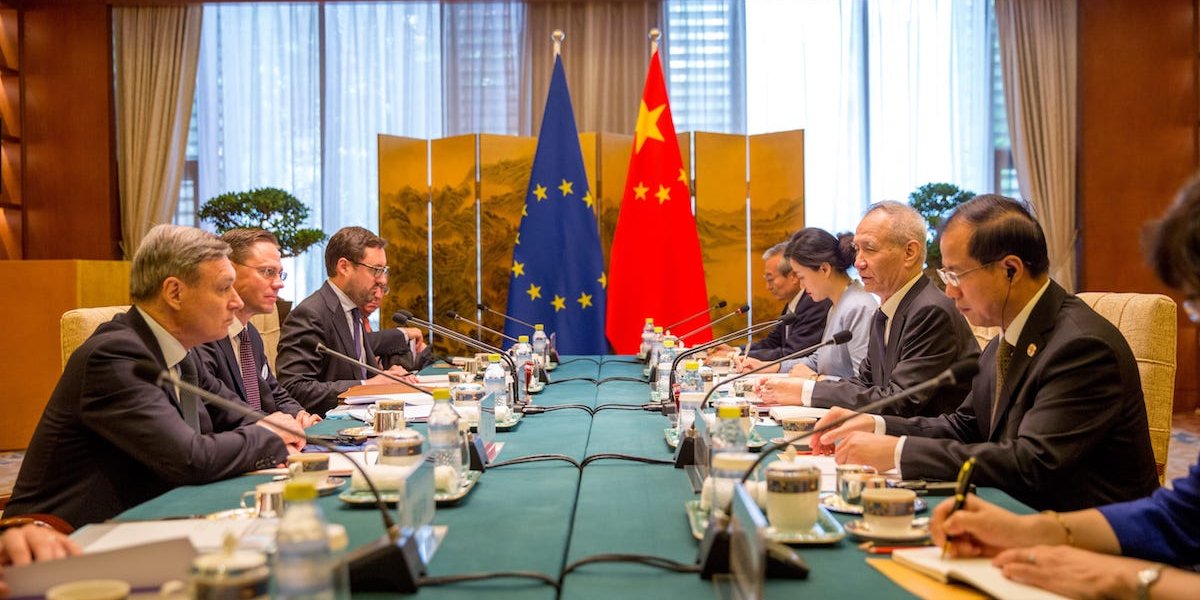 Global Times | 19 July 2018
China-EU investment, trade cooperation can provide new paradigm for world
By Hu Weijia
Amid escalating trade friction with the US, Chinese investors are shifting their focus from North America to Europe. This trend is unlikely to be reversed even though a string of newly released indicators suggest the US economic outlook is largely positive.
During the first half of 2018, the value of Chinese investment in Europe was $22 billion - nearly nine times the $2.5 billion Chinese companies invested in North America, according to international law firm Baker McKenzie and US-based consulting firm Rhodium Group
Foreign direct investment (FDI) in the US declined 32 percent in 2017 on a plunge in acquisitions of existing businesses. FDI is influenced by a number of factors, not only macroeconomic development. Although many investors are optimistic about US GDP growth, worries about policy uncertainty and the introduction of protectionist measures have damaged their enthusiasm for investment.
The US economy is "especially vulnerable" to damage from the widening global trade war, Christine Lagarde, managing director of the IMF, said on Wednesday.
While the US puts up obstacles for Chinese high-tech companies to invest in the US, European countries offer an alternative option for Chinese investors. In 2017, FDI flowing into Europe from China surged 76 percent year-on-year, according to Baker McKenzie.
Many European countries have made their economic policies more stable, transparent and predictable compared with the US. When it comes to industrial technologies, Europe is comparable to the US, but Chinese companies have fewer investment restrictions in Europe than in the US.
The US is not the only investment destination for Chinese technology companies. The ongoing trade friction helps China and European countries further tap potential for investment cooperation. China and the EU are moving fast toward completing a bilateral investment treaty (BIT), given the two sides' desire to increase their investment in each other's markets.
Investment and trade between China and the EU will continue to increase with the BIT. In the context of the retrogression of globalization, a BIT between China and EU would provide a paradigm of how the world could work with and benefit from a Chinese investment boom.
---