China-led trade agreement shrouded in deeper secrecy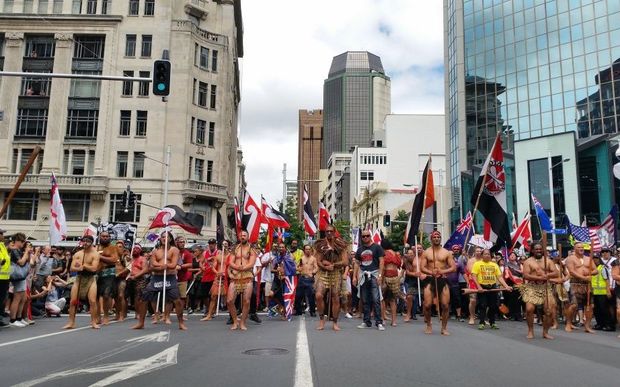 NZ Herald | 13 June 2016
China-led trade agreement shrouded in deeper secrecy
by Jane Kelsey
Just as New Zealanders come to grips with the Trans-Pacific Partnership Agreement, its largely invisible twin is coming to town. Secretive negotiations for the China-led Regional Comprehensive Economic Partnership or RCEP began in November 2012. The 13th round is being held at SkyCity in Auckland this week.
With the TPP in trouble in the United States these talks have taken on much more significance as the mega-agreement that may become the rule-setter for the Asia Pacific region.
Very little is known about the deal which, like the TPP, is shrouded in secrecy. Leaked investment and intellectual property chapters show real cause for concern, as Japan and Korea seek to transpose the more extreme elements from the TPP. Despite promises of a new level of openness, Trade Minister Todd McClay has declined to provide even the full list of chapters under negotiation.
While corporations have been able to meet negotiators to lobby for their interests, there was no opportunity for other "stakeholders" to engage until the recent Perth round.
Our Government has responded to gentle pressure by organising a session for people to convey their views to negotiators and hopefully hear substantial responses.
The Government is clearly sensitive to the backlash against the TPP, but it needs to do much more. These negotiations present a prime opportunity for open democratic engagement and address some major points of concern. People often challenge critics of these agreements to offer alternatives.
The Government should start by revisiting the controversial rights for foreign investors and their enforcement against governments in ad hoc international tribunals. The leaked investment text shows India has proposed an alternative which, while not perfect, would provide much greater protection for governments' right to regulate and empower the domestic courts ahead of offshore tribunals. New Zealand should support it.
Likewise, India has proposed a more progressive approach to pharmaceuticals which would enhance access to affordable medicines, instead of granting longer monopolies to Big Pharma as in the TPP. That's good for New Zealand and the many poorer countries in RCEP.
The Waitangi Tribunal urged the Government to work with Maori to develop stronger protections than the Treaty of Waitangi exception that was rolled over in agreements since 2001. Those talks are just beginning. It cannot conclude an RCEP text without those enhanced protections.
In terms of process, the Government can't get away with producing another partisan national interest analysis as an ex post-propaganda exercise. It needs to initiate an independent cost-benefit analysis while the RCEP negotiations are under way.
That may pose problems. It is hard to see any significant market access gains. Six countries are part of the TPP. The Korea free-trade deal was just last year. All the rest, bar India, are part of an agreement with Asean and Australia, and India is reportedly offering much less to New Zealand and Australia than to other countries.
A genuine cost benefit analysis would balance any putative gains against costs through impact assessments on inequality, health, environment, human rights and the Treaty of Waitangi.
Those assessments need to be accompanied by a serious foreign policy debate. Fifty years ago cold war was waged with mega military agreements which New Zealand got out of when it became nuclear-free. The new cold war between the US and China uses mega-agreements like RCEP and the TPP to see who can wield the most influence.
New Zealand is trying to have a bet each way by participating in both. That is not sustainable and as a nation, we should not be sleepwalking into this scenario.
This would not make RCEP perfect, though it would go a long way to addressing the widespread and legitimate concerns raised by the TPP. These concerns will not be fully allayed until we recognise these agreements as touching on just about every part of our lives.
They should be treated like international counterparts to our domestic legislation with all the openness, public involvement, checks and balances that implies.
---