China to import agricultural products from Pakistan under FTA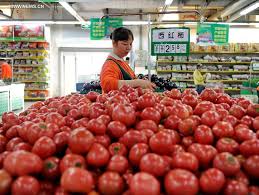 Global Village Space - 4 September 2020
China to import agricultural products from Pakistan under FTA
Foreign Minister Shah Mehmood Qureshi on Thursday stressed the need for deeper cooperation between Pakistan and China in the agriculture sector. He said that there was a need to revamp and modernize the agriculture sector in Pakistan with the help of Chinese cooperation to unleash a green revolution in the country.
The foreign minister made the remarks while meeting the Chinese Ambassador Yao Jing in Islamabad. The Agriculture Commissioner of the Chinese Embassy, Gu Wenliang, also accompanied the Ambassador. During the meeting, FM Qureshi observed how China had introduced wide-ranging reforms in agriculture to boost the economy.
"It is imperative that Pakistan benefits from China's experiences. Deeper agriculture cooperation between China and Pakistan will lead to job creation, enhanced agricultural productivity, poverty alleviation, and will stimulate economic recovery in Pakistan in the aftermath of COVID-19," the foreign minister said.
'Beijing, Islamabad relationship to grow and solidify'
In his comments on the matter, Ambassador Ying thanked FM Qureshi for holding a meeting on the subject and said that he hoped that with the personal attention of leaders of both countries on the subject, the relationship between Beijing and Islamabad would grow and solidify, leading to substantial economic benefits for Pakistan.
---