Chinese envoy calls for more flexible approach in investment treaty talks with EU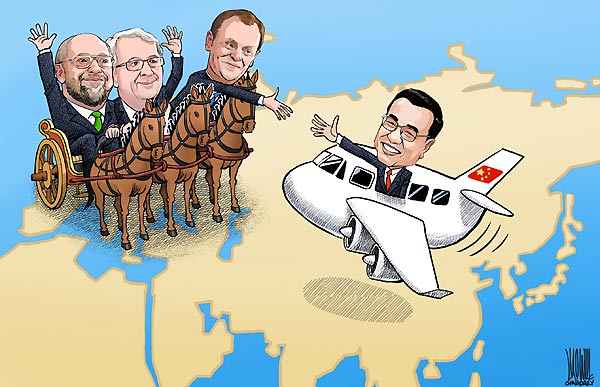 Xinhua | 28 January 2019
Chinese envoy calls for more flexible approach in investment treaty talks with EU
BRUSSELS, Jan. 28 (Xinhua) — China and the European Union (EU) could take a more flexible approach by setting phase-based targets in Bilateral Investment Treaty (BIT) negotiations and have some early harvests which would be followed by more to come, the Chinese envoy to the EU has said.
Zhang Ming, head of the Chinese mission to the EU, made the remarks in a recent interview with the Financial Times, according to an edited transcript of the interview provided by the mission on Sunday night.
"The BIT talks is a priority in China-EU relations. Both sides have put in a great deal of effort. Both sides are pushing the talks in good faith," Zhang said.
Last year, the two sides exchanged the market access offers, which marked big progress and brought the talks into a new phase, he said.
"This year, we hope to make further progress. To conclude the agreement requires both sides to work together in the same spirit. This is a process of making compromise. We hope that our European friends can work together with us," Zhang said.
"Usually, the negotiating parties tend to set an ultimate goal. Reaching the goal takes quite some time," he said, proposing that the two sides could set phase-based targets and have some early harvests.
China is now the EU's second-biggest trading partner while the EU is China's biggest trading partner.
The two sides launched negotiations for a BIT in 2013 with the aim of providing investors on both sides with predictable, long-term access to each other's markets, and protecting investors and investments.
---