Colombian Congress approves FTA with South Korea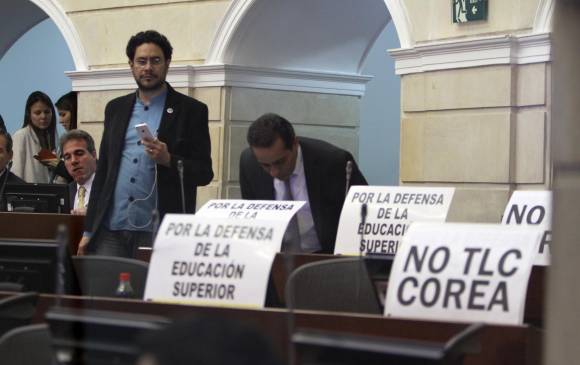 Bernama | 18 Dec 2014
Colombian congress approves FTA with South Korea
BOGOTA, Dec 18 (BERNAMA-NNN-Prensa Latina) — The Colombian Government is currently studying the Free Trade Agreement (FTA) with South Korea for its final approval, which was already approved by the National Congress amid criticism by different sectors.
In the final discussions Wednesday, they verified that the objections to this agreement with Seoul, which should be approved by the Executive, come from the left-wing and the right-wing opposition, as well as by part of the business sector.
The strongest criticism expressed in the discussions of the bill came from legislators of the Green Alliance and the Democratic Center, who put forward that the initiative would affect the Colombian industry.
Meanwhile, Deputy Rodrigo Lara, of Cam,bio Radical (Radical Change), said he disagreed with the bill, the content of which considers that it only contains expectations, as an act of faith, faced with free trade, because there is no evidence that it favors Colombia, he added.
Legislators of the ruling party explained that this FTA is favorable to the country, because Colombia has the possibility to compete with the Asian State in the agricultural sector, in products as coffee, banana and other fruits that its businesspeople import from here.
This is the first agreement of that kind reached by Bogota with an Asian country, which should come into force in early 2015.
---