Colombian workers' rights still among the worst, two years after US trade pact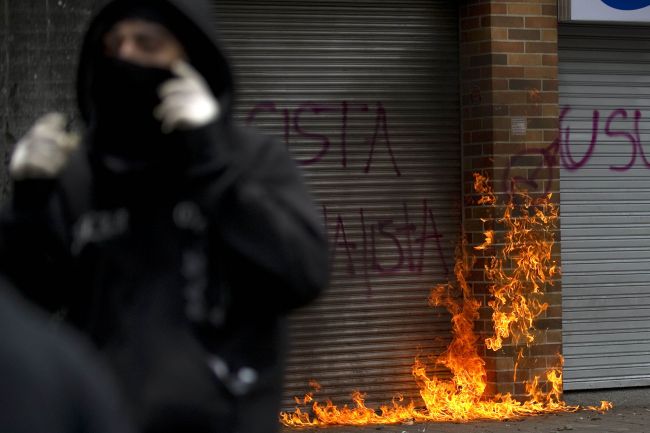 Global Post | 1 Oct 2013
Colombian workers' rights still among the worst, two years after US trade pact
The Labor Action Plan was supposed to protect workers, but many leaders see "blatant disregard" for labor protections in Colombia.
BOGOTA, Colombia — Was it a good-faith effort to improve labor rights in Colombia? Or a cynical maneuver to drum up votes for a trade pact?
That's the question human rights activists and some politicians are asking two years after the US Congress approved a free trade agreement with Colombia.
Wavering Democrats provided crucial votes only after Washington and Bogota signed a Labor Action Plan to improve rights for workers in Colombia — which has long stood as the most dangerous country in the world for trade unionists.
But following a recent trip to Colombia to monitor compliance with the plan, Rep. Jim McGovern (D-Mass.) came away dismayed.
"What we saw was a lot of desperation and problems," McGovern said. "If it's not implemented, then the Labor Action Plan was basically a public relations ploy to get people to vote for the free trade agreement."
The US-Colombia free trade agreement was signed in 2006. But over the next five years, it languished in Congress due, in part, to concerns by Democrats over labor rights violations in Colombia.
Over the past three decades nearly 3,000 trade unionists have been killed in Colombia.
Efforts to form new unions are often derailed by threats from criminal gangs, mass firings and the widespread practice of subcontracting workers through the Colombian equivalent of temp agencies. As a result, just 4 percent of Colombian workers belong to unions, one of the lowest rates in Latin America.
The Labor Action Plan committed both governments to addressing these problems and helped break the congressional logjam. The US House approved the trade agreement on Oct. 12, 2011.
Since then, Colombia has reopened its Labor Ministry, hired more labor inspectors and passed new legislation to ban certain forms of subcontracting. According to the Office of the US Trade Representative, "these actions represent fundamental change and historic progress for the lives and livelihoods of workers in Colombia."
But in a recent letter to Colombian Labor Minister Rafael Pardo, the Washington Office on Latin America warned that there has been little on-the-ground improvement and that the new legal provisions are not being enforced.
"Despite the Labor Action Plan, there is blatant disregard for the most basic of labor protections," WOLA said.
At least 20 trade unionists were killed in 2012 and another 431 received death threats. There have been no convictions in more than 90 percent of cases involving killings and violence against labor rights activists. And many Colombian workers have been threatened or fired for demanding their newly enshrined rights, according to Rhett Doumitt, the Colombia field representative for the AFL-CIO's Solidarity Center.
The labor strife has been especially acute in Colombia's palm oil sector, which has long relied on sub-contracted workers to block the formation of unions.
A handful of palm oil companies have recently been fined for illegal subcontracting. But rather than changing their ways, the companies are contesting the fines and continuing to rely on temps, Doumitt said. In Puerto Wilches, one of the most important palm oil producing regions, unions have actually lost affiliates. Another 500 workers who tried to unionize have fled the zone due to blacklisting and threats of violence.
---