Dairy industry to protest Colombia-EU FTA signing
Colombia Reports | Tuesday, 18 May 2010
Dairy industry to protest Colombia-EU FTA signing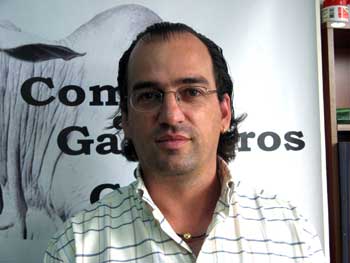 Brett Borkan
Colombian dairy farmers from across the country will launch a last-ditch round of protests on Wednesday to oppose the signing of the Andean nation's free trade agreement (FTA) with the European Union (EU), reports El Tiempo.
Small and medium-sized dairy businesses from 128 municipalities are planning to hold demonstrations in the towns of Tunja, Duitama, Paipa and Chiquinquira to further voice their objections to the FTA with the EU, which Colombian President Alvaro Uribe is scheduled to sign in Madrid on Wednesday.
"What we want is to protest against this deal that will leave in the market only the strongest [dairy farmers]," commented Manuel Fajardo, president of the Federation of Farmers in Boyaca (Fabegan).
According to Fajardo, the FTA, which many think could put upwards of 400,000 dairy-farming, Colombian families out of work, would create "real social problems" across his department.
It is estimated that in Boyaca alone, 80,000 families in the dairy industry would be put out of business because they will not be able to compete with the heavily-subsidized European dairy market.
In addition to Boyaca, the departments of Cundinamarca and Nariño are expected to take the hardest hits from the FTA.
Last week, Colombian Agriculture Minister Andres Fernandez admitted that the FTA could adversely affect more than 400,000 farming families across Colombia, but noted that it should be viewed as a sacrifice, as other industries such as tobacco and coffee stand to gain from the FTA.
"The dairy industry itself is exposed, we cannot lie to the country, but we can't stop signing trade agreements with other countries just because one sector is severely affected," Fernandez said.
According to the minister, Colombian President Alvaro Uribe will announce a "sum to be allocated" to the dairy industry before signing the agreement.
On Wednesday of last week, Colombian dairy farmers announced another round of national protests, demanding that the government halt the signing of the FTA.
Colombia finalized negotiations over the FTA in March, after nine rounds of talks.
---