DPR asks palm oil's inclusion in IEU-CEPA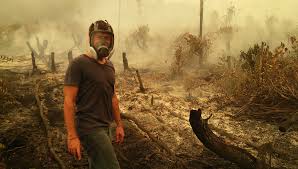 Antara News - 27 November 2019
DPR asks palm oil's inclusion in IEU-CEPA
"Palm oil is a blessing for the Indonesian nation. That is why the government must struggle for the inclusion of palm oil in the agenda of all trade negotiations with other countries, including the European Union"
The House of Representatives (DPR) Commission IV has urged the government to include palm oil in the negotiations on Indonesia - European Union Comprehensive Economic Partnership Agreement/IEU-CEPA). Palm oil is a strategic commodity that supports the national economy, Vice Chairman of the House Commission IV Hasan Aminuddin said in Jakarta Tuesday.
Palm oil contributes hundreds of trillions of rupiahs to the country's foreign exchange coffers and creates millions of jobs for the Indonesian people, he noted.
"Palm oil is a blessing for the Indonesian nation. That is why the government must struggle for the inclusion of palm oil in the agenda of all trade negotiations with other countries, including the European Union," he said on the sidelines of a hearing between the House Commission IV and the Directorate General of Plantation of the Agriculture Ministry and the Association of Indonesian Palm Oil Producers (Gapki).
Palm oil also plays a great role in developing the regional economy, he said.
Therefore, the government must insist on the inclusion of palm oil in the agenda of various international forums, including negotiations on the IEU-CEPA, he said.
He supported Foreign Minister Retno Marsudi's steps to treat palm oil as a priority issue in the negotiations on the IEU-CEPA in line with President Joko Widodo's mission to develop and protect the palm oil industry.
The government must stand firm and tell the EU that negotiations on the IEU-CEPA could continue on the condition that the meeting includes palm oil in the negotiations, the other vice chairman of the House Commission, Daniel Johan said.
"No palm oil, no CEPA," he said.
The government should be aware that an EU internal document on Delegated Act-RED II, indicated they would make a distinction between soybean oil and crude palm oil, he said.
IUE has treated soybean oil as vegetable oil product categorized as being sustainable, along with sunflower seed and rapa seeds produced by the EU member states.
---