East Africa: Uganda hints at adopting Dar's standpoint on EPA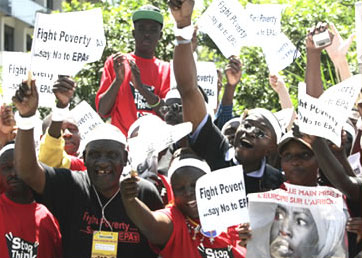 All Africa | 15 July 2016
East Africa: Uganda hints at adopting Dar's standpoint on EPA
By Ismail Musa Ladu
Kampala — Uganda is prepared to delay the signing of the Economic Partnership Agreement (EPA) after Tanzania, one of the East Africa Community (EAC) partner states, raised the red flag, fearing the repercussion the deal would have in the growth of the emerging regional industries.
The deal between European Union (EU) and the EAC is expected to be signed at the margins of the upcoming UN Conference on Trade and Development (UNCTAD XIV) taking place in Nairobi, Kenya from Sunday to Friday.
Should the deal eventually collapse, regional products to the EU market and vice versa would not be subjected to preferential treatment.
According to the permanent secretary at the Tanzania's Ministry of East Africa, Mr Aziz Mlima, the exit of Britain from the EU bloc has also brought confusion.
Mr Mlima was last week quoted as having said there is need to study the agreement further as well as seek public approval before committing pen to paper. According to him, Tanzania is not prepared to be rushed into signing the agreement until it is certain about it.
In an interview with the Monitor on Monday, the permanent secretary in the ministry of Trade, Mr Julius Onen, said it became clear that once any member of the EAC was hesitant, there would be no deal until a common position was reached.
"We're aware about that (reservations by Tanzania). At the moment we are consulting each other. We're not prepared to disintegrate. So we would rather sign it altogether at once even if it means postponing it."
---