ECOWAS, EU to resume negotiations on economic partnership agreement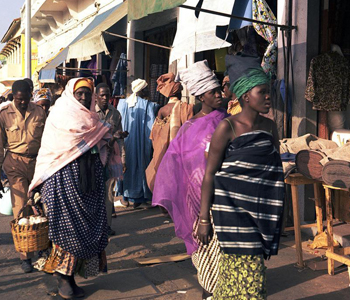 Premium Times | January 23,2014
ECOWAS, EU to resume negotiations on economic partnership agreement
Bassey Udo
The EU wants the West African region to open up 80 per cent of its market
Representatives of the member countries of the Economic Community of West African State, ECOWAS, and the European Union, EU, are to resume negotiations towards Economic Partnership Agreement, EPA, for the creation of a free trade area in the region.
The negotiations, which were suspended in 2012, following divergences over market access offer and the EPA Development Programme, EPADP, resumed in Dakar, Senegal, on Monday, with senior officials in attendance.
The EPADP is a dedicated funding programme to enable West Africa cope with the cost of adjustment to the impending trade regime.
Initially, West Africa had offered to open 60 per cent of its market over 25 years. It later revised the position to 70 per cent over the same period, citing the protection of the region's fragile industrial base from cheaper goods from the EU.
On the other hand, the EU had maintained its original position of an 80 per cent market opening over 15 years.
West Africa, comprising the 15 ECOWAS Member States and Mauritania, was also asking for 15 billion Euros in new funds for the EPADP, while the EU insisted that the programme should be funded from existing bilateral and multilateral contributions.
The resumption of the negotiations followed the directive by the ECOWAS extraordinary summit in Dakar last October calling for
flexibility in the process.
The summit also directed West Africa's chief negotiators to "expeditiously resume the negotiations with their European Partners with a view to concluding a regional agreement as soon as possible."
The regional leaders further directed the West African negotiators to ensure that adequate financing is provided for EPADP and fiscal adjustment costs to ensure a balance with the market access offer with free movement of persons and services also treated as priorities.
On the market access offer, West African leaders noted that this should take into account the required coherence with the regional Common External Tariff, CET, which would become operational by January 2015 and the development objectives of the impending agreement.
The Dakar meeting would be led by Directors of trade of ECOWAS and the West African Economic and Monetary Union, UEMOA, Commissions, EU officials and representatives of ECOWAS ambassadors in Brussels.
---