Ecuador Assembly agrees to end international investment pacts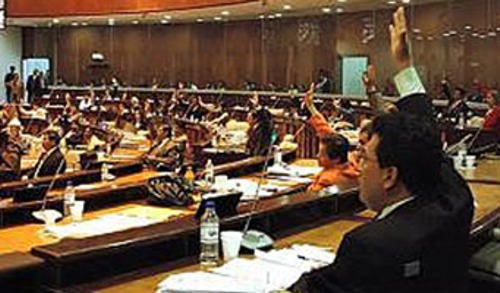 Dow Jones Newswires | 15 September 2010
Ecuador Assembly agrees to end international investment pacts
By Mercedes Alvaro, Dow Jones Newswires
QUITO -(Dow Jones)- Ecuador's National Assembly has approved a government request to end bilateral investment promotion and protection agreements with Germany, the U.K. and Northern Ireland.
National Assembly member Linda Machuca told Dow Jones Newswires Wednesday that the assembly made the decision Tuesday, following a request by President Rafael Correa.
Machuca said the investment agreements are against the country's constitution that was approved in 2008, which prohibits international treaties or legal instruments that allow the transfer of sovereign jurisdiction to international bodies when disputes over contracts or investments arise.
Correa is expected to sign the treaty cancellations and communicate the decision to the countries involved.
Linda Cross, the U.K. ambassador to Ecuador, has said that ending the agreements "will send a very negative message to potential investors everywhere."
The Andean country also wants to end similar agreements with other countries including Finland, Sweden, Canada, China, the Netherlands, France, Argentina, Chile, Venezuela and the U.S.
According to official data, foreign direct investment in Ecuador totaled $312 million in 2009, declining sharply from $1.0 billion in 2008.
Last year, Correa signed a decree terminating Ecuador's membership with the World Bank's International Center for Settlement of Investment Disputes, or Icsid, an entity that provides arbitration for international investment disputes.
Correa has been a critic of international arbitration. He has said several times that companies have turned to international arbitration with complaints, although they had no right to do so.
---