Efforts under way to get Reko Diq case penalty cancelled: AG Khalid Jawed Khan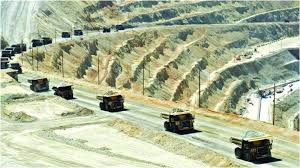 DAWN - 27 February 2020
Efforts under way to get Reko Diq case penalty cancelled: AG Khalid Jawed Khan
By Nasir Iqbal
Attorney General Khalid Jawed Khan has said that Pakistan's foremost effort in the Reko Diq mining case is to secure annulment of the $5.9 billion penalty by getting the interim stay given by the Interna­tional Centre for Settlement of Investment Disputes converted into a permanent injunction in view of its serious financial implications for the country.
During an interaction with the media at the office of the Press Association of the Supreme Court, AG Khan said he was proceeding abroad to pursue the issue given the fact that Pakistan had to make a series of commitments with the International Monetary Fund (IMF) to secure almost a similar amount of $6bn.
The financial implications would have a devastating effect on the country's economic stability and at stake were Pakistan's assets in other countries which could be attached if the country lost the case, the AG feared.
"During my meeting with Prime Minister Imran Khan on Tuesday, we also discussed the matter along with other issues," the AG said, adding that the premier was also concerned. He said they also discussed a number of other arbitration cases at different international forums.
---