EPA, worst thing since slavery - NWU
Radio Jamaica | Thursday, 28 August 2008
EPA, worst thing since slavery - NWU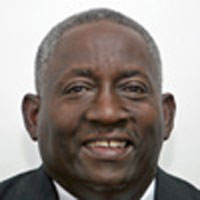 One of the island's major trade unions is insisting that Jamaica could be heading down a dangerous path if it goes ahead and signs the controversial Economic Partnership Agreement (EPA) with the European Union.
The National Workers Union (NWU) contends that the proposed agreement will place Jamaica at a disadvantage.
In addition, NWU President Vincent Morrison said there is need for more consultation before signing takes place.
"We believe that we should tell the Europeans that it's not a good agreement ... I think it's the worst thing that could happen to us since slavery.
The NWU represents a large chunk of workers throughout Jamaica and we believe that the EPA will eventually affect the lives of the workers we represent and from this standpoint, we're strongly urging Prime Minister Bruce Golding not to sign the agreement ... let us go back to the negotiation table wit the Europeans," said Mr. Morrison.
Earlier this week, the government declared that it intends to sign the final draft of the EPA.
Deputy Prime Minister and Foreign Affairs Minister Dr. Ken Baugh brushed aside criticisms laid at the government's feet that the EPA is a faulty trade deal that only benefits the European Union.
---