EU, Canada's differences over financial services holding up free trade pact: documents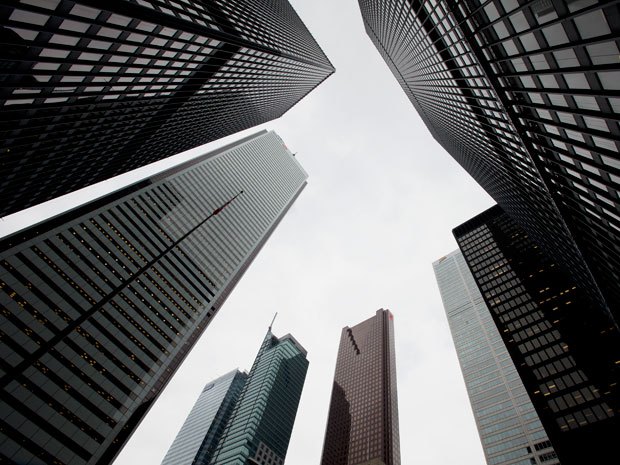 Canadian Press | 13/05/29
EU, Canada's differences over financial services holding up free trade pact: documents
Heather Scoffield
Canadian Press
OTTAWA — Financial services are proving to be one of the few key remaining issues stubbornly holding up a free trade agreement between Canada and the European Union, Canadian sources and internal European documents suggest.
Negotiators have been meeting in Brussels in yet another attempt to finalize the wide-ranging pact, which would not only break down trade barriers but also liberalize investment and movement of people.
But even though both Canada and the EU are keen to have investment fully included in the agreement, along with provisions to allow companies to sue for damages due to foreign government actions, Ottawa is equally adamant that banking should be an exception.
Canada wants to keep a so-called "prudential carve-out" that would give Canadian regulators leeway to impose demands on European banks in the name of financial stability.
The leeway is needed to maintain the very provisions that have kept the Canadian banking system standing while the global financial system ravaged so many other countries, Ottawa argues.
"Canada considers its approach justified on the fact that financial services regulators need to take decisions on a daily basis … some of them of critical importance to the economy of their country within very short time frames, particularly in a crisis situation like the one we are living these days," says an internal European Commission assessment of the financial services negotiations.
The EU, on the other hand, says financial services should be treated just like any other sector.
Willingness to compromise in the name of consummating a deal is sparse, say sources close to the talks, but speaking on condition of anonymity because they aren't authorized to discuss the situation publicly.
Canada is warning that any giving in to the EU position would undermine the stability of the financial sector.
That's because if foreign banks have the right to go to an independent tribunal and sue Ottawa for damages because of policy decisions, that "threat" would "create a chilling effect that will have negative consequences for the overall economy of the country," according to the European analysis of the Canadian position.
Instead, Canada has proposed that governments amongst themselves handle the application of the carve-out for financial services, rather than letting companies go before an independent tribunal.
The documents, obtained by The Canadian Press, show that Canada is worried that independent tribunal would not have the expertise to deal with financial services, and would not be able to act quickly enough to handle the split-second churn of financial markets.
The EU has offered a compromise of sorts that would allow a prudential carve-out to apply in some cases. And it would accept a "filter mechanism" in the investor-state dispute settlement process to deal specifically with deciding whether or not the prudential carve-out should apply.
The EU is not, however, willing to accept Canada's proposal to keep prudential matters at a government-to-government level.
If Canada won't accept the compromise, the documents say the EU won't settle for partial measures and will stand by its original stance: financial services should be treated like everything else.
"Red line: if parties don't agree, EU does not foresee (state to state dispute settlement) to decide the matter, but leaves the case up to the (investor-state dispute settlement) tribunal," the documents state.
The documents date back to Jan. 24, and even though negotiators have met several times since then, Canadian sources say little progress has been made to date.
"After discussing these issues several times with Canada, we have now essentially reached a stalemate at technical level," the European documents state, saying it will have to be resolved by trade ministers.
A spokesman for federal International Trade Minister Ed Fast did not directly respond to questions about financial services, but he did suggest that Canada's stand on banking was uncompromising.
"The strength of Canada's financial institutions throughout the most recent global economic crisis reflects the strength and soundness of Canada's regulatory framework," Rudy Husny said in an email.
Officials with the European Union declined to comment.
Sources say that besides financial services, other key trouble spots include better access for Canadian beef and procurement, especially Quebec's insistence that it should be able to favour local transportation manufacturing.
"They are making excellent progress and bridging the remaining gaps on the most difficult issues. And it's a very, very small number of issues. So am I optimistic? Absolutely, because the progress continues," Fast told The Canadian Press last week in an interview during a summit in Colombia.
"This is a very sensitive stage in the talks. Our negotiators are really engaged in very intense, highest-level negotiations to make sure that we can actually conclude and really deliver for both parties."
As talks near their end, ministers will likely need to step in and deal with financial services, beef, pharmaceuticals and rules of origin in the auto sector, said Ottawa-based trade consultant Peter Clark.
But if Canada's negotiators listen closely to the country's financial services regulators, they probably won't budge, nor should they, said Scott Sinclair, senior research fellow with the Canadian Centre for Policy Alternatives.
"The Europeans are putting a lot of pressure on Canada to do away with important regulatory practices, despite all the turmoil in the Eurozone," he said.
Ironically, European governments are already seeing first hand what financial institutions armed with investment-protection rights can do, he added.
A Chinese investment bank is suing the Belgian government for losses it suffered when Belgium stepped in to restructure a failing domestic bank. And foreign investors are filing investor-state claims against Greece and Cyprus for losses stemming from financial crises there.
The Canadian Press
---