EU-Chile trade talks: Commission releases its proposals and reports about progress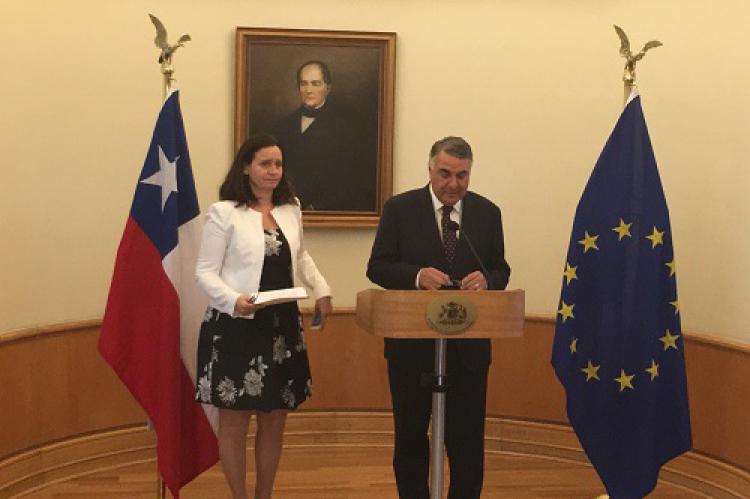 European Commission | 7 February 2018
EU-Chile trade talks: Commission releases its proposals and reports about progress
In keeping with its commitments on transparency, the Commission has today published 18 EU initial textual proposals which set out the EU's position in specific areas of the negotiations for a new, modernised trade agreement between the EU and Chile.
The Commission also published a report of the second round of talks that took place in Santiago (Chile) from 15 to 19 January 2018. These were the first substantive discussions on trade following the launch of talks in November last year.
The negotiating teams covered a broad range of issues such as the facilitation of customs procedures, trade in services, investment, competition, rules of origin, and intellectual property. Although the negotiations are still in the early stages, thanks to a positive engagement on both sides, the teams were able to make good progress in most of the areas.
The negotiators agreed to meet again soon although no precise dates have yet been agreed. The documents published today are available below.
Report of the second round (pdf)
EU proposals (Jan 2018)
---