EU grants Cameroon banana sector 48 mln euros-radio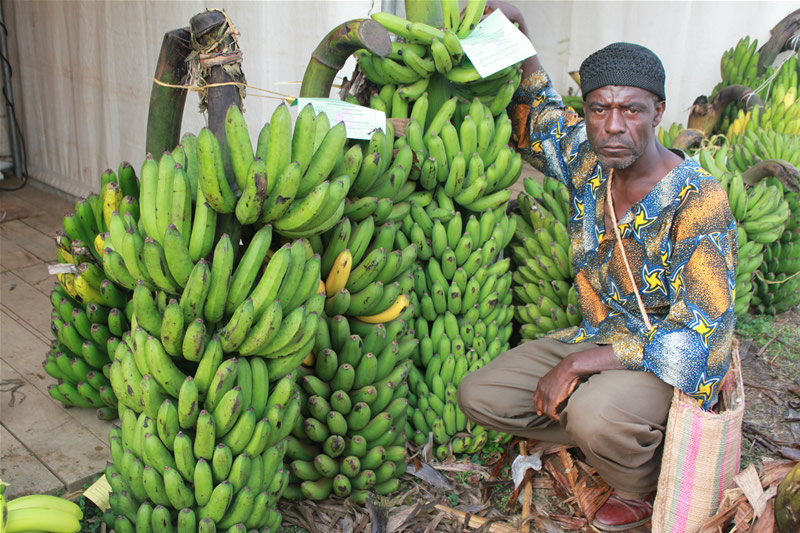 Reuters | Fri May 11, 2012
EU grants Cameroon banana sector 48 mln euros-radio
YAOUNDE May 11 (Reuters) — The European Union will grant Cameroon 48 million euros for its banana sector as the Central African country seeks to double its annual output to 500,000 tonnes by 2013, state radio said on Friday.
It quoted EU resident representative Raul Mateus Paula as noting that the EU had signed an interim Economic Partnership Agreement with Cameroon in 2009 and was currently negotiating a full EPA for the Central Africa sub-region. EPAs are designed to reduce trade barriers between the EU and its partners.
Emmanuel Mbarga, head of the external trade department in Cameroon's Ministry of Trade, said the money will be shared out to major producing firms with plans to boost output.
Cameroon produced 250,000 tonnes of bananas in 2011, up from 230,000 tonnes in 2010, due in large part to improved farming methods. It has announced plans to raise output to 500,000 tonnes by 2013 by opening more plantations.
The EU is Cameroon's largest trading partner, accounting for 55 percent of all its exports.
(Reporting by Tansa Musa; editing by Mark John)
---