EU makes big step toward setting investor court as global norm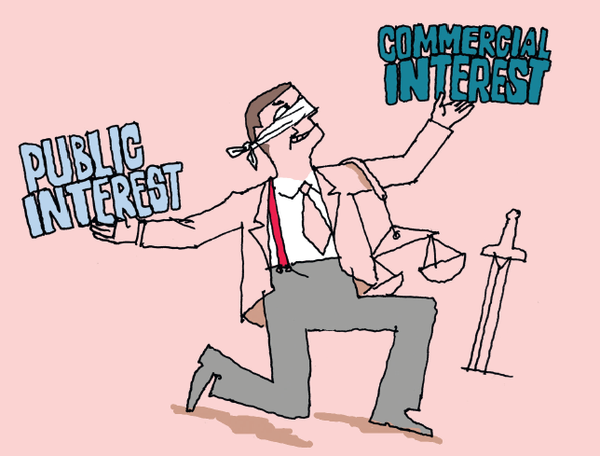 Politico | 2 February 2017

EU makes big step toward setting investor court as global norm
By Hans von der Burchard
Brussels has taken a decisive step toward establishing its contentious new investment court as a standard framework for appeals worldwide.
Last week, EU and Singaporean officials told POLITICO that they were in preliminary discussions to include the new arbitration court system in their trade agreement. This is a highly unusual step as the EU-Singapore deal was finalized in October 2014 and it is rare to reopen a trade deal in order to include such a major revision.
"The fact that Singapore seems to be willing to reopen a finalized agreement is somewhat extraordinary," said Holger Hestermeyer, a trade lawyer from King's College London.
"It's a huge strategic victory, because Singapore is not just any Asian country," he added. "It's the regional hub for solving investment disputes. If they get on board, this will give a boost to the EU's aim of establishing the investment court system worldwide."
The EU's investment court system (ICS) was one of the most hotly contested elements of the landmark trade accord with Canada signed last year. The Comprehensive Economic and Trade Agreement between Ottawa and Brussels was almost sunk by a wave of public opposition to the legal framework that allowed foreign investors to sue governments.
Non-governmental organizations argue that ICS will grant corporate heavyweights excessive leeway to undermine environmental and health standards. Trade diplomats hit back that the ICS will be far more accountable than the old-style arbitration system in which private lawyers can decide on multi-million-dollar claims by companies against states. The ICS promises more transparent procedures, independent judges and an appeal mechanism.
New reference point for trade talks

Despite the controversy, Singapore's chief negotiator, Luke Goh, traveled to Brussels last week to engage "in preliminary talks" for upgrading the agreement, according to a European Commission source.
A Singaporean diplomat confirmed the talks with the Commission, but did not comment on whether his country would ultimately accept the overhaul of the deal.
"The EU has explained to Singapore that all our future agreements covering investment protection should be brought in line with our new approach," the Commission source said, adding that "we would expect the talks to intensify in the spring."
Jan Wouters, professor of trade law at the Catholic University of Leuven, emphasized the importance of winning Singapore's consent.
"I would say this definitely helps the EU to convince other trading partners, such as Japan, to accept the court system," he said, alluding to negotiations with Tokyo in which the area of investment protection is still unresolved.
Lina Baechtiger, executive director of the European Chamber of Commerce in Singapore, agreed that this would help set an Asian norm. "The EU-Singapore agreement will no doubt set a reference point for the ongoing bilateral trade negotiations between the EU and other [Southeast Asian] countries," she said.
'Mortal danger' without reform

It's not the first time that the Commission has approached a trade partner to reopen a finished agreement. In the case of Canada, it pushed to include ICS at a late stage — but while it was undergoing legal review.
Singapore's deal by contrast, has already been "initialed."
"My understanding is that Singapore's main objection is that an initialed agreement is like a 'gentleman's agreement' [not to reopen negotiations] and that the EU is breaking that agreement," said Scottish Labour MEP David Martin, the European Parliament's rapporteur on the agreement.
"It is asking a lot to reopen the agreement, but the Singaporeans have reluctantly come to the conclusion that without reform the treaty would be in mortal danger," he said, alluding to a large opposition among European parliaments and governments to accept old-style investment arbitration. "They understand the political reality."
Donald Trump's protectionist policies have probably also helped catalyze the EU's efforts.
"Singapore has been reluctant to accept ICS because it already signed off to the older investment dispute mechanism in the Trans-Pacific Partnership with the U.S.," said Social Democratic MEP Sorin Moisă, chairman of the EU-Singapore parliamentary friendship group.
"They were wary of signing up to two different systems," he said. "With TPP being scrapped under President Trump, Singapore seems to have become much more open to including ICS."
---