EU, Mercosur move forward on trade talks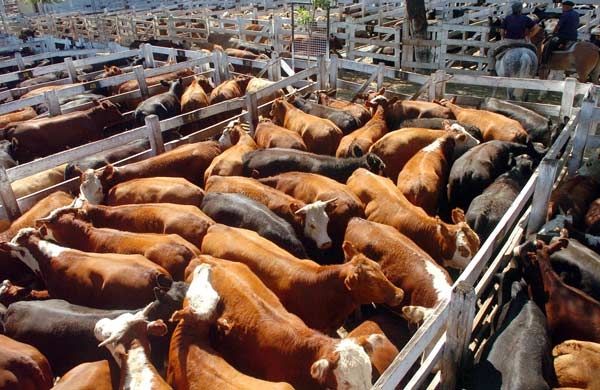 Buenos Aires Herald | 9 April 2016
EU, Mercosur move forward on trade talks
The European Union (EU) and the Mercosur bloc announced yesterday that they reached an agreement towards a long-delayed free-trade accord.
In the second week of May, the two blocs —which last year traded more than US$88 billion in goods — will exchange market access offers specifying ways to increase mutual openness to each other's goods and services, including access to public tenders.
At the same time, the two blocs also adopted a roadmap for talks during the rest of the year, the European Commission (EC) — the EU's executive body — said in a statement.
The deal was inked by EU Trade Commissioner Cecilia Malmström and Foreign Minister Rodolfo Nin Novoa of Uruguay, the country which currently holds Mercosur's rotating presidency.
Commissioner Malmström said: "I am glad we can now move forward with these longstanding negotiations. Europe has strong economic and political links with Latin America. Enhancing trade conditions between the EU and the countries of Mercosur would bring important economic benefits to our economies. Both sides are strongly committed, so I trust that the upcoming exchange of offers will allow us to successfully resume these talks towards an ambitious and comprehensive deal."
Nin Novoa said: "The exchange of offers will be done in the second week of May, after making some logistics adjustments." He added that there will be no backtracking towards an accord.
"There is no possible change."
In Buenos Aires, Foreign Minister Susana Malcorra said that the EU and Mercosur agreed to hold a meeting in Montevideo in June.
"The fact that there is already a date for a first meeting is very important," she said at a press conference. She added that the Argentine government has "many expectations about the start of the dialogue. The later we start it, the later we will complete it."
The South American bloc was founded 25 years ago by Argentina, Brazil, Paraguay and Uruguay and now also includes Venezuela, a country which, however, is not taking part in the negotiations with the EU. Mercosur has nearly 300 million people. It includes several associate members.
Intense negotiations between the EU and Mercosur took place between 1999 and 2004. After an unsuccessful exchange of market offers in 2004, the negotiations were halted for six years. Since the resumption of negotiations in 2010, nine negotiation rounds have taken place, preparing the work for a new exchange of offers soon. Renewed political support by Mercosur countries and EU member states will pave the way for new rounds of negotiations this year.
Main objective
The aim is to negotiate a comprehensive trade agreement, cutting customs duties, removing barriers to trade in services and improving rules related to public tenders, customs procedures, technical barriers to trade and protection of intellectual property, the European Commission said.
The EU has included 91.5 percent of total trade volume in its free-trade offer while Mercosur initially offered 87 percent, a thorny issue for some EU members who also have concerns about opening up to the South American bloc's agricultural exports.
Nin Novoa said that Mercosur was maintaining its 87 percent offer. But he could not confirm whether, regarding the EU's 91.5 percent offer "sensitive products" such as dairy, beef, fruit and vegetables would be included in the face of the refusal of several European countries led by France, Europe's leading agricultural producer.
The EU's exports to Mercosur have steadily increased over the last few years, making Mercosur the EU's 6th leading export market. The EU is Mercosur's first trading partner, a major provider of commercial services, as well as the biggest foreign investor in the region. EU companies pay over four billion euros in tariff duties annually when exporting to the Mercosur countries.
The negotiations between the two blocs have gained steam after centre-right Buenos Aires Mayor Mauricio Macri became President of Argentina last December, replacing Cristina Fernández de Kirchner, whose administration was opposed to a deal. Argentina's new pro-accord stance is gaining additional weight in the face of the deep crisis giant Brazil is undergoing.
---