EU ratification process of FTA with South Korea done and dusted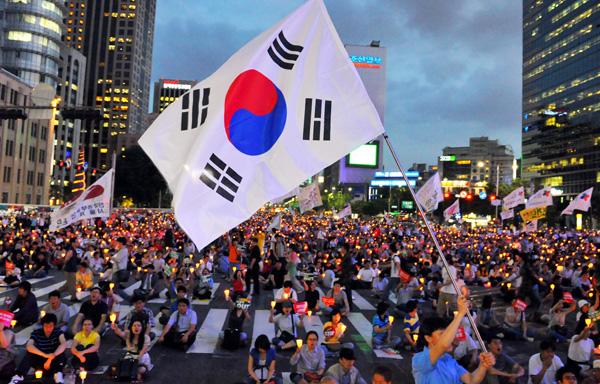 Vieuws | 5 October 2015
EU ratification process of FTA with South Korea done and dusted
The EU concluded, on 1 October, the ratification procedure for its free trade agreement with South Korea, paving the way for its fully-fledged application in the coming weeks. The deal will enter into force within 60 days after the two parties exchange written notifications confirming the conclusion of their ratification processes.
The move came nearly five years after the two trading blocs signed the deal on 6 October 2010 in Brussels. Less then six months later, on 17 February 2011, the European Parliament ratified the agreement through a consent procedure, paving the way for national parliaments to launch their own ratification processes. On 14 September 2015, the approval procedures in all 28 member states were concluded (Italy was the last country to notify the conclusion of its ratification procedure).
The agreement has been provisionally applied since 1 July 2011 (some parts of the agreement that fall within the exclusive competence of the member states haven't been provisionally applied, e.g. provisions relating to the criminal enforcement of IPRs and certain provisions of the Protocol on Cultural Co-Operation).
Under the agreement, as of 1 July 2016 import duties will be eliminated on all goods except a limited number of agricultural products.
The EU-South Korea deal is the most comprehensive free trade agreement ever negotiated by the EU and the first with a partner country in Asia. But it does not include provisions on investment protection.
The European Commission intends therefore to announce in mid October its plans to revise the deal in order to add the missing investment protection chapter to it, according to a draft EU trade strategy seen by EU Trade Insights. In parallel, the Commission wants to "adjust" some provisions of the agreement to "improve its functioning," the draft strategy says. The planned revision will, according to sources, cover inter alia provisions related to goods re-entering Korea after repair. The EU wants them to be exempted from duties.
South Korea is the EU's tenth largest export destination, whereas the EU is South Korea's fourth export destination (after China, Japan and the US). In 2013, EU's exports of goods to South Korea amounted to €40 billion, whereas imports from South Korea totalled €35.8 billion.
---