EU threatens to stop market access for Nigerian products over EPA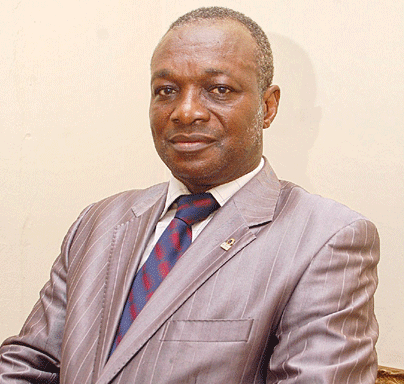 Financial Vanguard | 18 Oct 2016
EU threatens to stop market access for Nigerian products over EPA
By Franklin Alli and Naomi Uzor
There is strong indication that the European Union will after October 2016, terminate the Temporary Free Market Access it granted Nigeria and other ECOWAS member States to export their products to the Union. This is because of Nigeria's failure to sign the Economic Community of West African States (ECOWAS)/European Union (EU) Economic Partnership Agreement (EPA) over the past six years.
Investigation by Financial Vanguard reveals that of the sixteen ECOWAS Member countries, twelve have ratified the agreement except Nigeria, Liberia, Sierra-Leone and the Gambia. Investigation further revealed that EU is Nigeria's biggest trade partners for exports, accounting for 36 per cent, followed by India 15 per cent, Brazil 10 per cent, South Africa 5 per cent and Japan 4 per cent.
On the imports side, Peoples Republic of China is the country's main export partner accounting for 25 per cent, EU 19 per cent, USA 10 per cent and India 5 per cent.
A cursory look at the annual trade data of export goods (oil and non-oil) from Nigeria to the EU, obtained from the Commission, showed that the top ten are oil and gas, cocoa preparations, oil seeds, skins and leather, rubber, copper, fish and crustaceans, including wood and wood charcoal.
EU Ambassador/Head of EU delegation to Nigeria and ECOWAS, Michel Arrion, disclosed that the EU has no offensive agenda for Nigeria and other countries in the region, adding that other West African countries will appreciate Nigeria's contribution to the West African regional cohesion as they need the EPA to retain their EU access after October 2016.
According to him, in a move to aid the ratification of the Economic Partnership Agreement (EPA) by West African countries, especially by Nigeria and Gambia, the European Union (EU) had announced plans to spend at least 6.5 billion euros every five years beginning from 2015-2019, as well as during the transition period of 20 years till 2035.
The EU urged the Federal Government to review its protectionist policies in the interest of the region as non-ratification of the EPA by Nigeria may affect ratification of the trade treaty in the ECOWAS region, as well as terminate the temporary free access to the European Union being enjoyed by the country and other ECOWAS member States.
According to the EU, the EPA has no hidden agenda; rather the benefits of the trade deal should be properly appraised by stakeholders.
Arrion said EU will be making strong commitments in terms of financial development assistance, saying that the EU and its member States have all agreed to provide a minimum of 6.5 billion euros of trade development assistance every five years till 2035.
"Every five years, we are committed to give grants, development assistance. EU and the 28 member States have agreed to give a minimum of 6.5 billion euros for every five years. In the last five years it was 8.5 billion euros. We are very comfortable to provide this development assistance.
He assured that the EU will not invade the West African market with products that could compete with domestic products of what Nigeria and other countries in the region would be producing, pointing out that the EU has removed all its export subsidies to the West African market.
MAN, NACCIMA react
Reacting to the development, Frank Udemba Jacobs, President of the Manufacturers Association of Nigeria (MAN) said: "It's up to EU to terminate the access or not to. The important thing is that EU should not stampede Nigeria into signing the agreement. I believe this is a threat to coerce us to sign and I pray we do not succumb."
MAN president lauded the Federal Government for having delayed signing the treaty, because, as he puts it, "EPA in its present form will stifle existing manufacturing industries as they will become uncompetitive because cheaper finished goods from European countries would flood the nation's markets."
According to him, the action will lead to the de-industrialisation which could have catastrophic implications on employment generation and poverty alleviation in the country, adding that Nigeria will incur significant revenue loss through removal of tariff estimated at about $1.3 trillion.
"The truth is our economy is currently challenged. The situation should not be compounded by government appending its signature or domesticating EPA. Rather, concerted efforts from all stakeholders should be garnered to overcome our current economic challenges.
The recent policy of resource-based industrialisation which is adopted by the Federal Government that aims at utilising the country's abundant natural resources to produce goods that the country needs and which would ensure a sustainable and enduring industrialisation would automatically be killed.
"In fact, companies which have already started investing in production of raw materials and intermediate products would be forced to close down. Nigeria will perpetually continue to be exporters of unprocessed raw materials and importers of processed goods.
Nigeria would then become an extension of EU market. Government should continue to adopt home-grown policies and strategies that have the capacity to offer required economic fillip and achieve desired results," he said.
Also commenting, Chief Edem Bassey, the President of Nigeria Association of Chambers of Commerce, Industry, Mines and Agriculture (NACCIMA), said: "The position of NACCIMA is that Nigeria should refrain from signing the West Africa-EU EPA until the country's infrastructure and productive capacity has improved such that exports would benefit from the agreement and output from the sensitive sectors would be able to compete with import from EU."
NACCIMA in its position paper on the EPA, noted: "Although the EPA offers a ready market for Nigerian products that will be the output of the diversification agenda, yet the treaty requires that within 6 months of conclusion, negotiations must begin to extend EPA from one that covers trade in goods into a treaty governing almost other aspect of economic activities and policy decision-making in West Africa."
He added, "Given the foregoing, NACCIMA recommends that instead of asking us to open up our market for their finished products over 20 years, the EU and its private sector should come and locate production plants in West Africa in a joint venture arrangement to take advantage of raw materials for EU market in line with item (h) of the 10 concerns at the meeting of ECOWAS Council of Ministers. This would greatly improve industrialisation in the ECOWAS region.
"While the EU opens its market completely from day one, West Africa will remove import tariffs only partially over a 20-year transition period. The EPA offers market access that is significantly better than its Generalized Scheme of Preferences (GSP).
This is particularly important for some of the main non-oil exports of West Africa such as bananas and other fruits and vegetables, fish and fishery products, processed cocoa or other processed foods, as well as textiles or leather products."
Vanguard learned that recently, Nigerian negotiators raised 10 concerns at the meeting of the ECOWAS Council of Ministers held in Yamoussoukro, namely:
"The need to address the product mix in Group "C" and "D", in order not to hurt Nigeria and West Africa industrialisation drive; the need for the development of a clear support programme, to enhance the competitiveness of products in group "C" by the EU and ECOWAS Commission and annexed to the EPA agreement; that the agreement did not address the issue of re-imbursement of the fiscal loss for Nigeria and over 50 per cent of some LDC budget that rely on custom duties, as well as loss of investments and jobs that will arise from signing the EPA and lack of clarity on how the fiscal/revenue loss will be recovered."
It also observed that, "The 6.5 billion Euros for the EPAD Financing is not satisfactory, as its sources i.e. EDF, EU Member States funding, Aid- for-Trade etc all exist without EPA and Nigeria, it was gathered, wants to be assured about "additional funds to the current support; the need for additional safeguard clause/instrument as declaration that would become an integral part of the Agreement; the Regional Supplementary Protection Measures should be annexed or embedded in the agreement; the need to re-examine the EPA text, for instance, Article 60 on transfers is based on cooperation instead of legal guarantee to compensate for fiscal loss and ensure transfers into our economies.
The language used by the EU for removal of export subsidy is on the best of endeavors' and not binding; a review of the agreement every five years, using agreed indicators.
"The EU needs to work out specific modalities with its own private sector and relate this to the EPA to locate production plants in West Africa in a joint venture arrangement to take advantage of raw materials for EU market; Monitoring and Evaluation systems/Benchmarks:
The need to develop monitoring indicators and benchmarks that should include economic indicators such as loss in revenue, jobs; output and investments etc, and the need for Nigeria being the only GSP economy in ECOWAS, to be a member of the EPA monitoring group; and the need to put in place impact assessment measures for assessing the impact of EPA on Member State's growth and industrialization by ECOWAS Commission and Member States."
---