EU warns Belgrade over free trade deal with Russia's Eurasia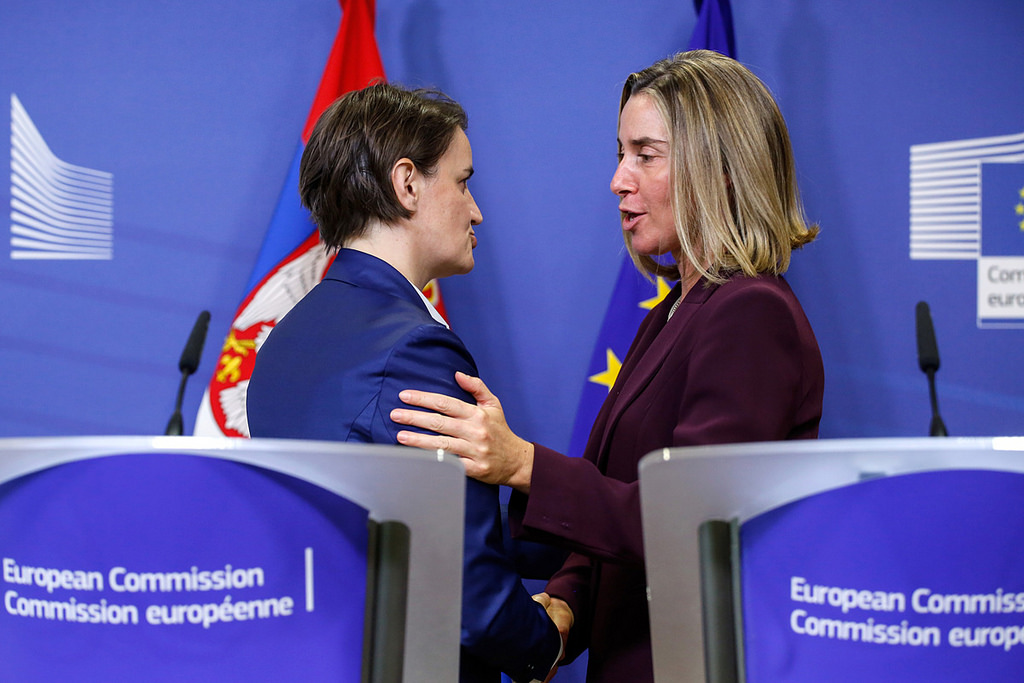 Euractiv | 22 October 2019
EU warns Belgrade over free trade deal with Russia's Eurasia
The European Commission is closely following the talks about a free trade deal between Serbia and the Russia-led Eurasian Economic Union (EAEU) and expects Belgrade to align with EU foreign policy, EU spokesperson Maja Kocijancic told EURACTIV.com and EURACTIV Serbia.
"Serbia is expected to progressively align with the EU Common Foreign and Security Policy," Kocijancic said. "We follow the situation closely and discuss these issues in our regular political and trade dialogues with the Serbian authorities," she added.
During a visit to Belgrade on 19 October, Russian PM Dmitry Medvedev said Moscow and Belgrade would sign a free trade agreement on 25 October with the EAEU, whose members are Russia, Belarus, Kazakhstan, Armenia and Kyrgyzstan. The free trade agreement with the EAEU would give Serbia access to a market of 180 million consumers.
The EU official said Serbia could enter into agreements with other countries or organisations before the country's EU accession. "In the context of its EU accession negotiations, Serbia committed to withdrawing from all bilateral free trade agreements on the day of its accession to the EU. Serbia's withdrawal from trade deals with third parties is not a new condition but a general rule applying to all candidate countries wishing to join the EU," Kocijancic said.
She added that the EU remains Serbia's most important trade partner, as the trade between them amounts to 63% of Serbia's total trade, with very good dynamics of growth.
"Trade with Russia is less than 10% of Serbia's total trade. In addition, European investments in Serbia are more than 10 times higher than Russia's," the EU spokesperson said.
Meanwhile, EURACTIV Serbia reported that according to the findings of the Bureau for Social Research (BIRODI), 45.5% of Serbian citizens find EU membership to be the most acceptable foreign policy priority, while 17.6% think that Serbia should join the Eurasian Economic Union. A little over a third of those surveyed believe that Serbia should not join the EU, NATO, or the Eurasian union.
(Sarantis Michalopoulos | EURACTIV.com, Julija Simić | EURACTIV.rs)
---