Europe pushes Asia trade talks with eye on ultimate prize China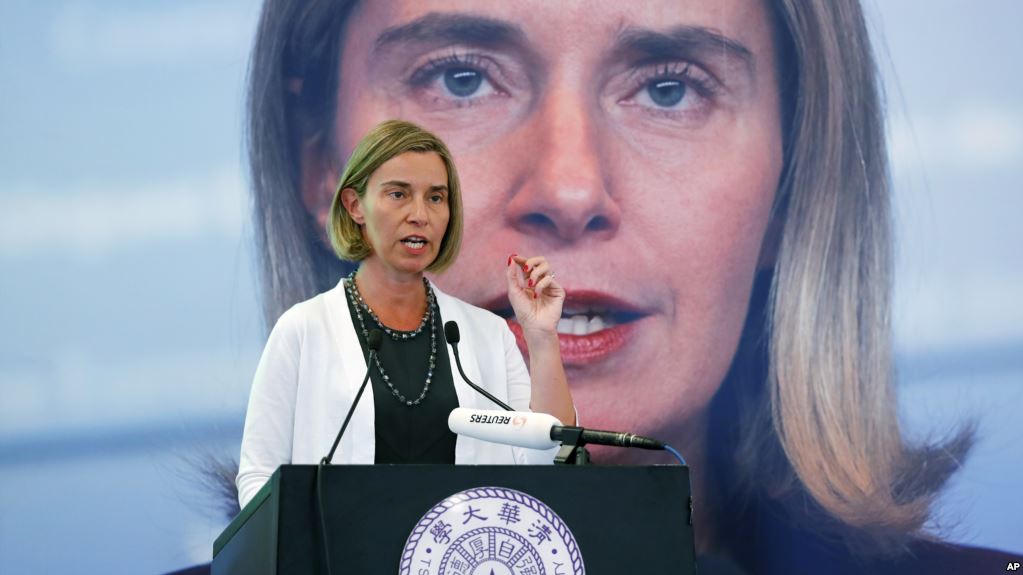 Bloomberg | 4 May 2017
Europe pushes Asia trade talks with eye on ultimate prize China
European Union officials are doing the rounds of Asian governments to seek traction on trade deals as they look toward their ultimate goal — China.
The flurry has seen the bloc starting or accelerating talks with countries as far afield as New Zealand and Japan. In Asia, though, China remains the outlier for the EU on a long-stalled investment pact, the precursor to an eventual trade deal.
Most of the Asia agreements would be of little economic significance to the EU on their own. But they could be a stepping stone to gaining momentum with China. And they could further prod President Xi Jinping to back up his rhetoric on supporting globalization and free trade — most notably in a speech in Davos in January — with action.
"If you want to get trade deals done with countries where there is the significant economic gains to be made, like China, you have to first put a lot more economic pressure on them," Fredrik Erixon, director of the European Centre for International Political Economy, said by phone from Brussels.
"That pressure partly comes from negotiating with other countries in the Asia-Pacific region and to give them preferential access to your market which Chinese producers want to have."
After signing a free-trade pact with Canada in October and agreeing to accelerate talks with Mexico to update their two-decade-old accord, the single market is showing renewed urgency to finalize an agreement with Japan, Asia's second-largest economy, and moving onto negotiations with Australia and New Zealand.
Read more: 'America First' Trump Play Opens Door for EU-China Trade Detente
The EU and Australia will officially launch negotiations on an economic partnership by year's end, Australian Trade Minister Steven Ciobo said in an emailed response to questions. The single market's trade flows with Australia and New Zealand represent less than one percent of Europe's global trade.
The deals are just a few of the more than six negotiations the EU is undertaking in Asia. And with Chinese officials coming out swinging for free trade since Donald Trump's U.S. election win, EU officials believe this presents an opening to pressure China on the issue by holding its officials accountable to their own rhetoric.
Last year, the 28 members of the EU ran a trade deficit in goods of 175 billion euros ($191 billion) with China, while three years of talks between Brussels and Beijing on an investment accord to level the playing field for European companies in China have stalled.
"There are certain reforms that China needs to make and maybe they are not really ready to do that yet," EU Trade Commissioner Cecilia Malmstrom said in an interview in March. "Unfortunately the reality in China today is not so bright; it is difficult for European and other businesses to make business there."
'High Expectations'
Premier Li Keqiang met Federica Mogherini, the EU's High Representative for foreign affairs, last month in Beijing, where Li spoke of the "consistency" of both sides on free trade. In response, Mogherini referenced Xi's Davos speech, saying it had raised "high expectations" for China and the EU to work together on trade, a move that European officials say was designed to create reputational exposure for Xi.
Sticking points for an investment pact include China's state-owned enterprises and complaints by European companies that they don't get equal treatment against Chinese ones. German Foreign Minister Sigmar Gabriel told the Rheinische Post last month that "fair and clear trade rules are needed" and the investment accord should be finished quickly.
"Investment will always be tricky, particularly if you are dealing with state-owned enterprises, and that's always going to be a big deal with China," Allie Renison, head of Europe and trade policy at the Institute of Directors, said by phone from London. China wasn't too enthusiastic about joining the U.S.-led Trans Pacific Partnership for political reasons and "somewhat for issues that dealt with state-owned enterprises."
Steel Tensions
China has also clashed with Europe over issues including shipments of steel and export restrictions on raw materials.
On the flip side, the bloc is yet to grant China "market economy status" that would make it harder to levy duties on the Asian nation's goods sold below cost, a practice known as dumping. Beijing is asking the World Trade Organization to rule on whether the EU's anti-dumping policy toward it violates international rules.
A further complication is Brexit. The majority of companies run their EU operations from the U.K., according to Deborah Elms, executive director of the Asian Trade Centre in Singapore. "So far, no one seems to want to consider this problem."
---