Europe's leaders must devise a global trading system that puts the poor first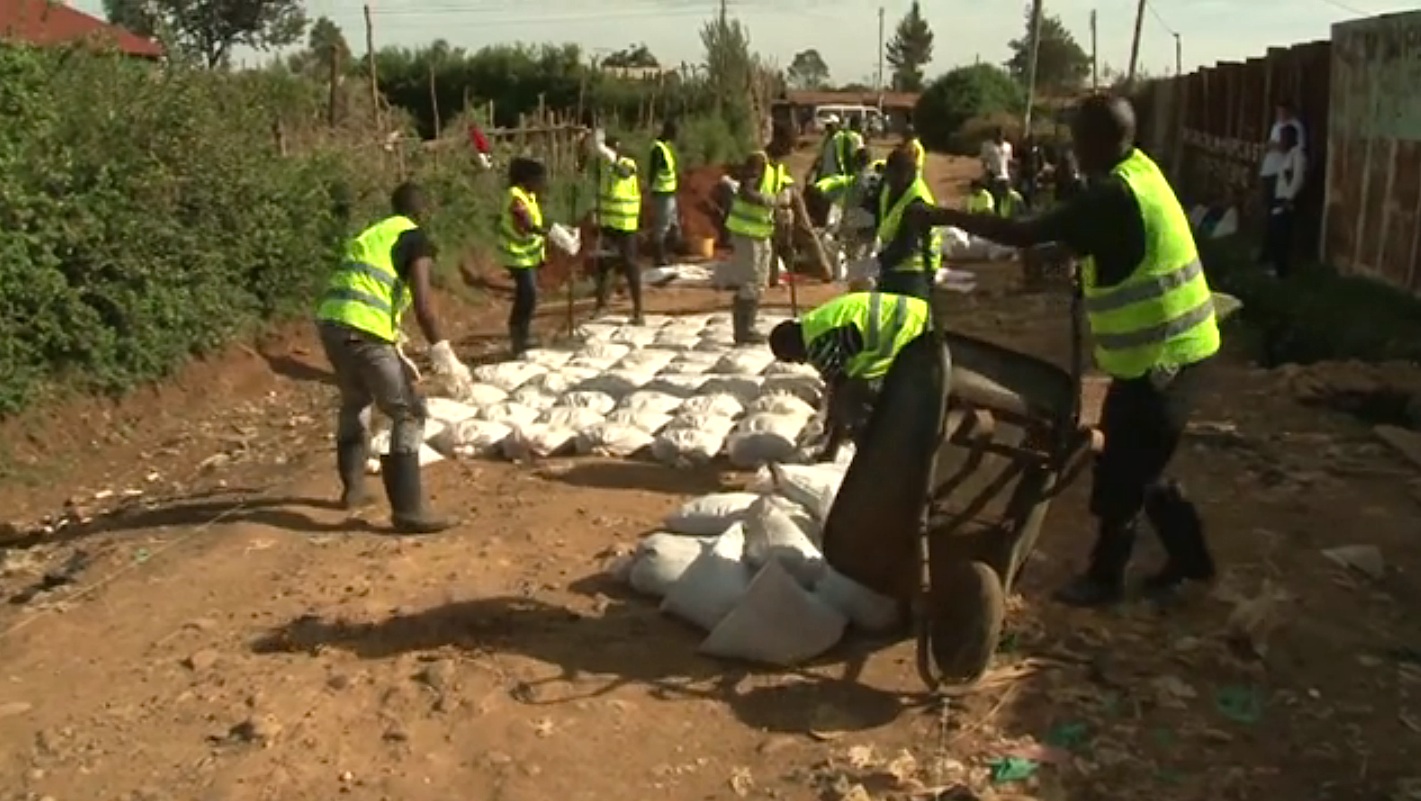 The Guardian | 20 Novembre 2015
Europe's leaders must devise a global trading system that puts the poor first
Ruth Bergan
Last week, the EU made public its initial proposal for legal text on trade and sustainable development in the Transatlantic Trade and Investment Partnership (TTIP). The EU has a longstanding commitment to policy coherence for development, making sure its trade and other policies don't have a negative impact on international development goals. Yet the EU's proposal for TTIP says virtually nothing about ensuring that the world's biggest trade deal does not have a negative impact on developing countries.
Clearly, the EU doesn't believe that a chapter on sustainable development need make more than passing reference to international development. Just one sentence is allocated to the implications for developing countries of a trade deal that both the EU and US want to use as a blueprint for future multilateral deals.
Under article 19 (review of sustainability impacts), the EU proposal commits partners to reviewing, monitoring and assessing the impact of the agreement, paying "specific attention to developing countries and in particular LDCs [least developed countries] with a view to maximising the positive spill-over effects". And that's it. The rest of the proposal is given over to environmental and labour standards in the EU and US, about which there is to be much consultation and cooperation.
Since developing countries are not directly engaged in the deal, the EU is adamant it doesn't need to undertake an assessment of the implications for international development goals. At the Trade Justice Movement, however, we decided to do our own. The findings are alarming.
Since "multilateralising" TTIP is a major goal of both the EU and the US, it is worth recalling their track record at the only multilateral trade forum – the World Trade Organisation (WTO). Following the launch of the 2001 Doha round of WTO talks, global leaders made repeated commitments to "'a round for development". More recently, this language has disappeared from their pronouncements as they focus on securing benefits for their own economies and trying to kill off the Doha talks. Worse, the EU and US have opposed measures proposed by, and intended to benefit, developing countries, including the public stockholding for food security agreement.
A consolidated position between the EU and US, agreed outside the WTO and without the input of other countries, is likely to marginalise the interests of developing countries further.
The sustainable development goals (SDGs) call on countries to maintain the freedom to choose appropriate policies to achieve poverty eradication and sustainable development. Among the most important policy areas for achieving the SDGs is industrial strategy (covered by goals 7, 8 and 9); governments often use industrial policy to build their economies. For example, many countries use local content requirements – stipulating that a certain percentage of intermediate goods used in production processes are sourced from domestic manufacturers – to boost local industries. Ghana and Kenya have adopted this approached to ensure that discoveries of oil and gas deposits benefit their populations.
There are numerous examples of successful state-owned enterprises, from Chile's Codelco copper company to India's Bombay Transport Authority. Statements by the EU and US suggest they will use TTIP to introduce further restrictions in these areas. The EU has lamented the "widespread use of local content requirements". The US trade representative has stated: "We seek to establish appropriate, globally relevant disciplines on state trading enterprises, state-owned enterprises, and designated monopolies … Agreed SOEs rules in TTIP can also serve as a model to third country markets around the world."
TTIP has serious implications for a number of the sustainable development goals. For example, SDG 13 commits countries to "urgent action to combat climate change and its impacts".
Yet the European commission's impact assessment states that its preferred outcome for the TTIP negotiations will produce an additional 11m tonnes of CO2 annually. The Intergovernmental Panel on Climate Change (IPCC) argues that fossil fuel use is the leading contributor to global increases in CO2 concentrations. Yet, a clear priority for the TTIP negotiations is to increase transatlantic trade in fossil fuels.
To make matters worse, if licences for the export of fossil fuels are subsequently revoked, for example by EU governments elected with a clear mandate to support the transition from fossil fuels to renewable energy, TTIP's investment protection provisions (investor-to-state dispute settlement) may allow US investors to sue EU governments for loss of profits.
TTIP also threatens goal three, which says governments must "ensure healthy lives and promote wellbeing for all at all ages". Trade rules such as the WTO's agreement on trade-related aspects of intellectual property rights (Trips) have already established a framework that can make medicines unaffordable. For example, it allows companies to charge up to $250,000 (£164,000) for a course of treatment for some forms of tuberculosis. The World Health Organisation argues that "the profit imperative ensures the drugs they work on are those most likely to provide a high return on the company's investment".
Nevertheless, via TTIP, the EU and US propose to give pharmaceutical companies additional power. For example, they want to allow companies to extend their monopolies on patented drugs and limit the disclosure of clinical trial data. The organisation Corporate Europe Observatory says that big pharma's lobbying for TTIP has jumped from 2.4% of the total corporate lobby meetings on the trade deal for 2012-13, to 16.5% in 2013-14.
It is highly unlikely that the EU's proposed chapter on trade and sustainable development will be agreed by the US – not least because it references International Labour Organisation conventions establishing, for example, the abolition of child labour, most of which the US is yet to sign. Even if it were signed – and assuming that international development commitments are included in the text – it is even less likely that the chapter would be enforceable, or that sustainable development concerns would be given priority over the other aspects of the deal.
If European leaders are serious about their commitment to policy coherence for development, and about achieving the SDGs, they need to call time on the TTIP negotiations and focus their energies on building a global trading system that genuinely prioritises the interests of the world's poorest.
---