Europe to assess whether US-China deal is WTO compatible
All the versions of this article: [English] [français]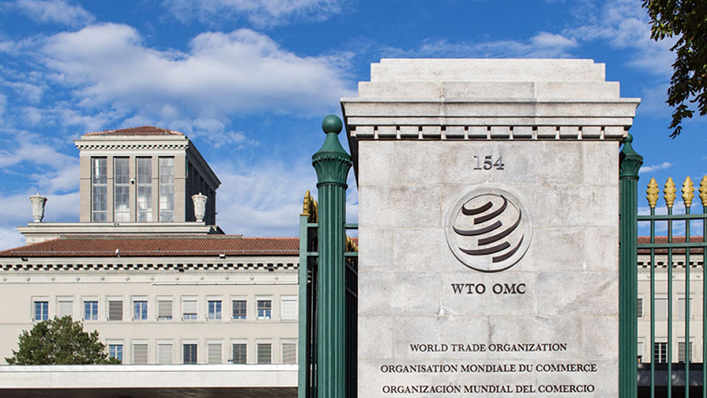 Euractiv | 17 January 2020
Europe to assess whether US-China deal is WTO compatible
By Jorge Valero
The EU will assess whether a US-China deal to roll back some bilateral tariffs in exchange for increased US imports to China is compatible with World Trade Organisation rules, said Trade commissioner Phil Hogan on Thursday (16 January).
Hogan concluded on Thursday a four-day visit to the US, where he met with senior US officials and members of Congress in an effort to "refresh" the bilateral trade agenda, dominated by disputes since Donald Trump arrived at the White House.
The EU Commissioner's visit took place during the signature of a US-China deal which eased the trade dispute between Beijing and Washington. As part of the agreement, Beijing committed to increase purchases of US goods and services by $200 billion over two years, in exchange for the rolling back of some US tariffs.
Speaking from Washington, Hogan said: "we will have to assess whether it is WTO compliant."
"The devil is in the detail," he told a conference in London, speaking by video link from Washington.
EU officials explained that this assessment is a common procedure when third countries reach trade agreements.
WTO reform
Hogan's visit to Washington came amid an unfolding crisis affecting the WTO and European efforts to safeguard the multilateral order.
The WTO reform is a "top European priority," Hogan stressed. "Our objective is to return the WTO to the centre of global trade – where it belongs," he added.
"We will approach any discussions on WTO reform with an open mind," he said in another speech at the Centre for Strategic and International Studies (CSIS) in Washington.
But "we need clarity in relation to what the US wants," he said.
"To our American friends my message is very simple: let's talk, let's cooperate, let's lead," he said.
Hogan met this week with the secretaries of Treasury Steve Mnuchin and Commerce Wilbur Ross, as well as Trade Representative Robert Lighthizer.
On some issues, the results of the EU-US cooperation have already bore fruit. Following two years of negotiations, together with Japan they proposed new limits on industrial subsidies among WTO members.
Hogan said "the gaps in the multilateral rulebook have allowed China to provide significant subsidisation that distorts markets and investment flows."
The US, however, blocked the renovation of the members of the WTO's appellate body, throwing the 25-year organisation into one of its worst crisis.
In addition, both sides are immerse in a tariff dispute due to the subsidies they provided to their planemakers.
Hogan regretted that the US decision to move ahead with tariffs in the Airbus case "leaves the EU with no alternative but to follow with our own tariffs in the Boeing case".
One of the priorities for Hogan was to avoid further tariffs against European producers in the Airbus case.
The US imposed tariffs of 10% on civil aircraft and 25% on agrifood and other European exports worth $7.5 billion. Washington threatened to raise the duties to 100%.
In addition, the US threatened France with imposing 100% duties on $2.4 billion worth of goods, in response to the French digital tax.
US President Donald Trump also launched the procedure to potentially impose new duties on car imports.
"Imposing tariffs on each other serves nobody's long-term interest," Hogan argued.
The new Commission is trying to relaunch a positive trade agenda with the US, building on the agreement reached by Trump and former Commission president Jean-Claude Juncker.
Europe already increased US imports of soybeans and liquefied natural gas, and granted most of the import quota for hormone-free beef to US farmers.
The Commission also offered an agreement to reduce aircraft subsidies and to intensify bilateral cooperation on semiconductors, artificial intelligence, additive manufacturing and quantum technology.
"Transatlantic trade in goods and services is worth over $3 billion per day. Sounds like a fairly healthy relationship to me!"
---