European businessmen back moves to get closer to PH-EU FTA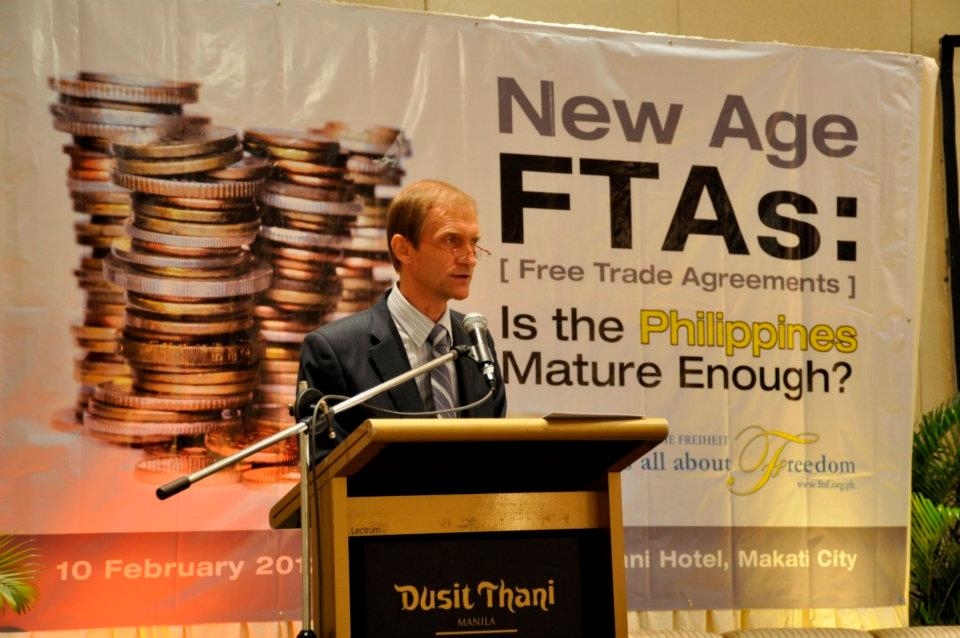 The Philippine Star | 23 April 2014
European businessmen back moves to get closer to PH-EU FTA
By Louella D. Desiderio
MANILA, Philippines — European businessmen back the government's plan to conclude the scoping for the free trade agreement (FTA) between the European Union (EU) and the Philippines by the end of the year as an FTA would pave the way for more opportunities for both European and Philippine firms.
"We fully support the move to get closer to an EU-Philippines FTA and are happy that DTI (Department of Trade and Industry) is moving forward decisively," European Chamber of Commerce of the Philippines vice president Henry Schumacher told The STAR yesterday.
"The FTA will be good for Philippine and EU businesses and will widen the scope of cooperation and partnership between companies, especially SMEs (small and medium enterprises)," he added.
Trade undersecretary Adrian Cristobal Jr. confirmed the government is "aiming to conclude scoping exercise (for the EU-Philippines FTA) this year."
The DTI had earlier asked government think-tank Philippine Institute for Development Studies (PIDS) to come up with studies to determine how the country could benefit from the proposed FTA.
The DTI has conducted nationwide consultations with different stakeholders on the proposed deal.
Aside from having a bilateral agreement with the EU, the Philippines also wants to enter into an FTA with the European Free Trade Association (EFTA) which groups Iceland, Liechtenstein, Norway and Switzerland.
Cristobal said earlier the Philippines hopes to sign a declaration for economic cooperation with ministers of the EFTA by June.
The joint declaration would serve as basis to continue the discussions and eventual negotiations, if feasible, for an FTA.
Besides Europe, the Philippines is working on preparations for the Association of Southeast Asian Nations (ASEAN) Economic Community, negotiations of the Regional Comprehensive Economic Partnership which aims to consolidate all of ASEAN's FTAs into one regional free trade network as well as the Trans-Pacific Partnership (TPP) agreement being negotiated by the US and 11 Pacific countries.
At present, the Philippines has free trade agreements with Japan and the ASEAN.
The country also has free trade deals through the ASEAN with China, Korea, India, Japan, Australia and New Zealand.
---